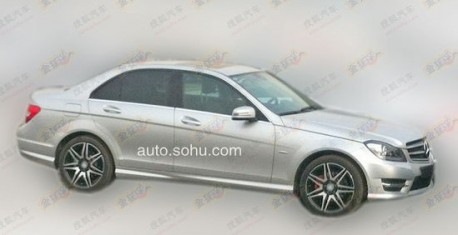 The Beijing-Benz joint venture is working on an AMG Sport Kit for the Mercedes-Benz C-class, marking the first time an AMG factory-kit will be available on a China-made Mercedes. The kit is purely optical and consists of a body kit, sporty alloys, and sporty exhaust pipes.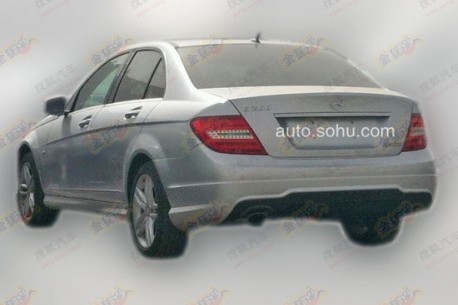 Interesting body work there behind the rear wheel, very DTM in style. Debut is expected for the Shanghai Auto Show in April. The kit will be available on the C180, C260 and C300 for about 10.000 yuan.
Sales of the C-class lag far behind the Audi A4L and BMW 3Li, a sporty version will help a bit but Benz better develop a stretched variant, mentioned Audi and BMW are both stretched by some 10 centimeters for more space in the back. The China-made C-class however is exactly the same as the European C-class, and the lack of space in the back is the main reason why it doesn't sell.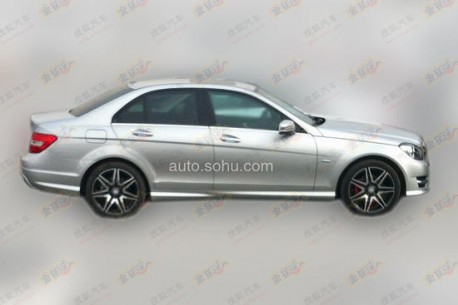 For buyers who don't need space or power, but like to look a bit fast.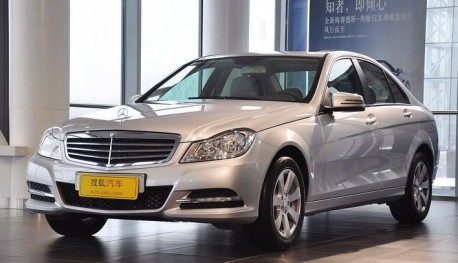 The base Beijing-Benz C-class. Price starts at 275.000 yuan and ends at 468.000 yuan.
Via: Sohu.