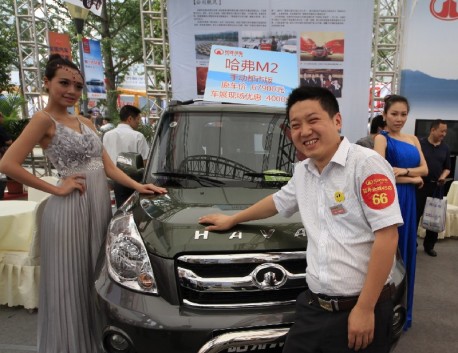 Great Wall Motors, a private Chinese automaker, sold about 620,000 cars in 2012, up 28.3 percent year-on-year, it said on Thursday. The company sold 280,000 sports utility vehicles, an increase of 90 percent year-on-year, and 200,000 sedans, up 6.27 percent year-on-year.
The company said that it will introduce several new vehicles in 2013, including some European-style vehicles, and boost investment into independent R&D.The company has set a sales target of 700,000 vehicles for 2013.
Last year, China's auto industry reported a 4.3 percent increase in sales in terms of units, the China Association of Automobile Manufacturers said on Friday.
Via: ChinaDaily.