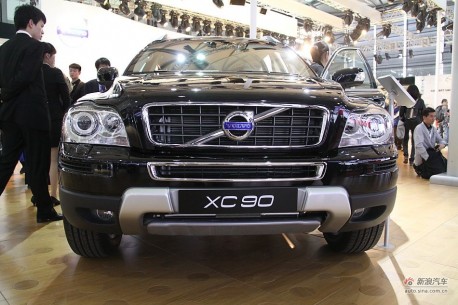 Swedish automaker Volvo Car will introduce its first all-new vehicle as a unit of China's Zhejiang Geely Holding Group Co Ltd in late 2014, Volvo Chief Executive Hakan Samuelsson said on Wednesday.
The new model will be a successor to the Volvo XC90 crossover vehicle, Samuelsson told Reuters on the sidelines of the New York auto show. Volvo is also jointly developing with Geely a new compact platform for smaller models, some of which will be built at a new Volvo plant in Chengdu, China, he said.
Samuelsson said Volvo also is considering an expansion of its product range to include even smaller subcompact models, as premium European competitors such as BMW and Mercedes-Benz have done.
The subcompact platform also would be jointly developed with Geely, he said. The large luxury platform for the next-generation XC90 is being engineered in Sweden and will also underpin the successor to Volvo's flagship S80 sedan, Samuelsson said.
That platform is known inside Volvo as SPA, for Scalable Product Architecture. It can accommodate a variety of power trains, including Volvo's first production plug-in hybrid system.
Via: ChinaDaily.