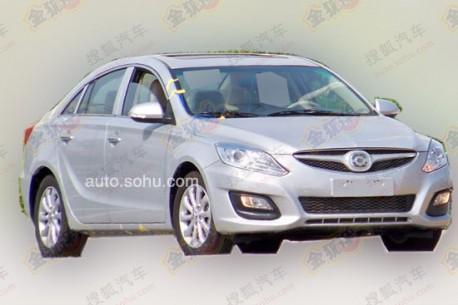 New spy shots of the upcoming Haima M6 sedan, the successor of the Haima Family. Interestingly this particular test car has another logo up front than the Haima M6 we saw on earlier spy shots.  The logo on the new spy shots belongs to Zhengzhou-Haima, a Haima subsidiary based in the great city of Zhengzhou in Henan Province. Haima is based in Haikou on the sunny island province of Hainan, itself a subsidiary of First Auto Works (FAW). Zhengzhou-Haima makes the Haima Aishang minicar and will make the upcoming Haima C2 SUV. The change indicates the M6 will be made by Zhengzhou-Haima as well.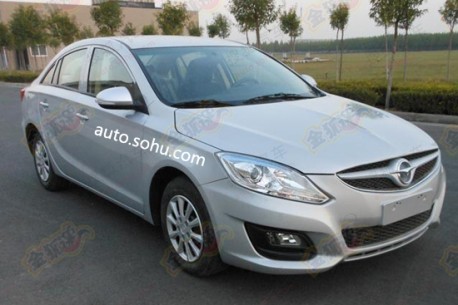 Earlier spy shot with the Haima logo up front. Haima has great plans for expansion and has many new cars coming. A messy name- and logo policy won't help too much… Haima better gets it subsidiaries in line!, which is an incredible hard thing to do in China, where local politics and local pride are always heavily involved in all decision making.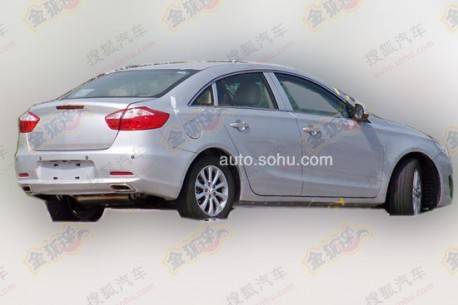 The new Haima M6 will be available with two engines: the current 120hp 1.6 from the Haima Family and with a new 1.5 turbo which will have about 150hp. Size:  4700/1802/1478, wheelbase is 2700. The Haima M6 will debut on the Shanghai Auto Show. Price will range from 75.000 to 100.000 yuan.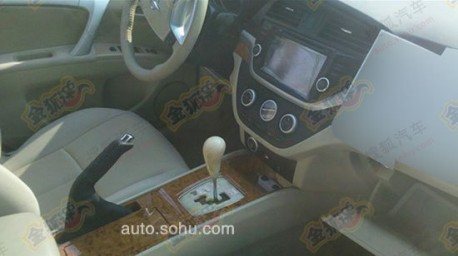 The very first pictures of the interior, and we are surprised by this fuzzy mix of cheap gray plastics and fake wood. It just doesn't seem to fit together… Big flat screen is good, but giant hand brake is hopelessly out of date.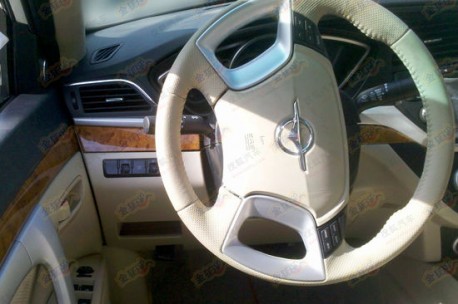 Confusion continues here.  Fake leather on the steering wheel. Fake wood mixing with cheap black and cheap beige plastics. Still, a little bit better than fake wood with cheap gray plastics. Buyers, will have to spec it right…
Via: Sohu.