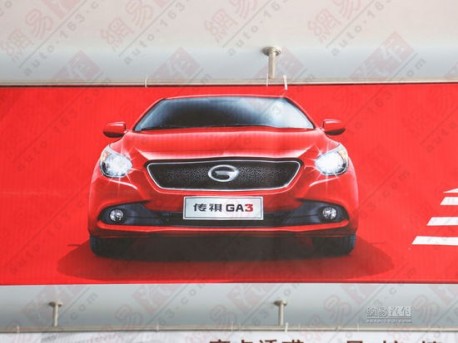 This is the very first picture of the new Guangzhou Auto Trumpchi GA3 sedan that will debut later this week on the Shanghai Auto Show. The picture, from a billboard outside the exhibition hall, shows a sporty design with mean-looking headlights and a large grille.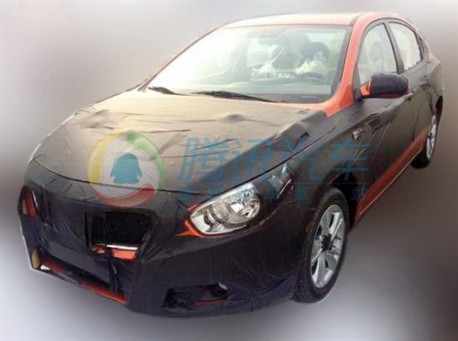 Latest spy shot.
The Trumpchi GA3 sedan sedan, formerly known as the Guangzhou Auto AF, will be launched on the Chinese car market July, price will range from about 70.000 to 100.000 yuan.
There will be two new engines: a 1.4 turbo and a 1.6. Guangzhou Auto is also working on a 1.6 turbo but whether the GS3 will get it is yet unsure. The Trumpchi GA3 will be positioned under the Trumpchi GA5. Guangzhou Auto is also working on a GA3 hatchback which will hatch in late 2014.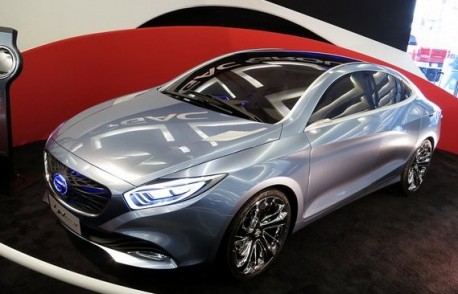 Design of the Trumpchi GA3 was inspired by the sleek lines of the Guangzhou Auto E-Jet that debuted on the Guangzhou Auto Show in December last year.