The very first live shots of the Citroen DS Wild Rubis concept, it will debut on the Shanghai Auto Show later this week. The fine vehicle was seen when it was unpacked from its crate at an open square near the exhibition hall. The production version of the DS Wild Rubis will be based on the Citroen DS5, and it will be called DS X7.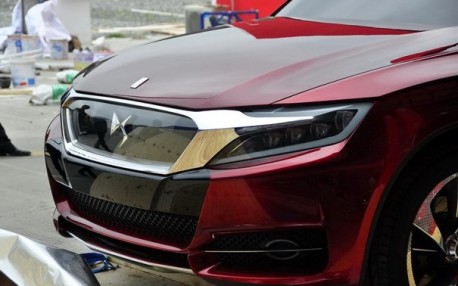 The Citroen DS5 and the DS X7 will be made in China by the Chang'an-PSA joint venture. The China-made DS5 will debut on the Chinese car market in the third quarter of this year, the DS X7 will follow in 2014.
The concept DS Wild Rubis will be powered by a plug-in hybrid system but the production version will get the same 163hp 1.6 turbo as the DS5. Price for the the locally made DS5 will start around 250.000 yuan, price for the DS X7 is expected to start around 280.000 yuan.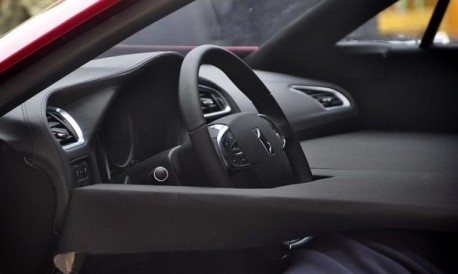 Dashboard surprisingly basic for a concept car, another sign indeed that the Wild Rubis / X7 is close to production.