The Buick Riviera concept car has debuted on the Shanghai Auto Show, previewing a future Buick coupe, which will likely be based on the LaCrosse sedan. The Riviera concept has a hybrid powertrain but Buick hasn't announced any details so we assume there is actually an empty space under that sexy bonnet.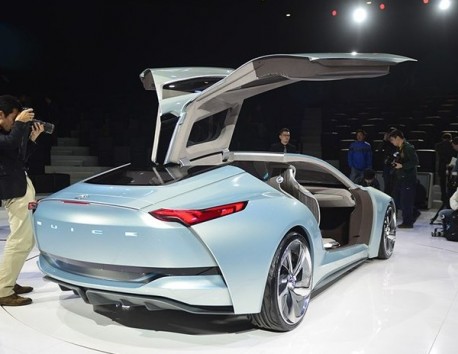 Best thing are the giant gull wing doors that give access to a luxurious interior that can seat four. Benches are so 2010!, two seats will do in 2013. The Riviera is equipped with a high-tech system called 'touch and gesture recognition' to control all sorta functions including the audio system and satnav. We wonder whether such a system can cope with a traditional man-wife fight on a motorway…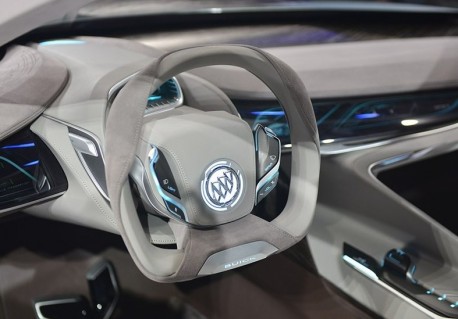 Steering wheel madly squarely shaped, it loox a bit like a 1960's concept-jet-car thing.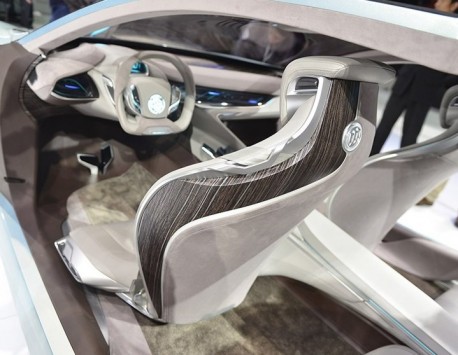 Some wood in the seats for ambiance. Carper very brown.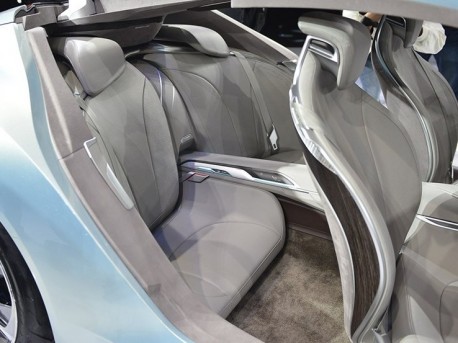 Roof line very low here, but dwarfs and kids will sit comfortably.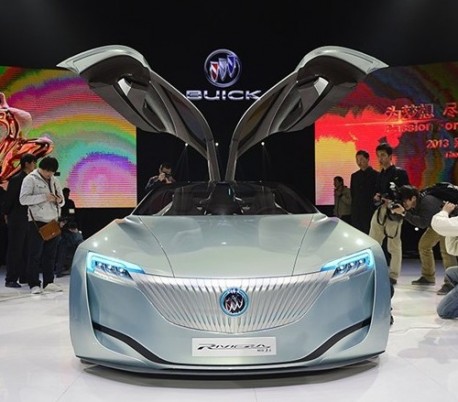 Grille resembles a waterfall, Buick says. Small headlights a new trend, and one we support.