A very funky BMW Z4, seen on the streets of Beijing by reader Lao Wei, thank you for the pictures! The Z4 is wrapped in a leopard-like skin and made even more pretty by a set of Pink alloys.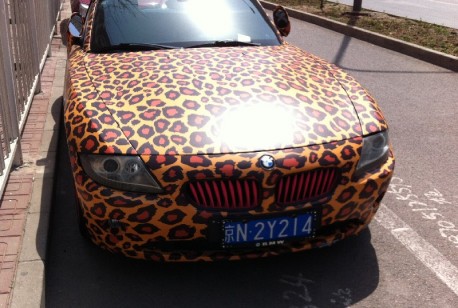 The wrap is a masterpiece, covering the whole car including the bumpers and the mirrors. The grille is painted in Pink as well, combining greatly with the leopard print.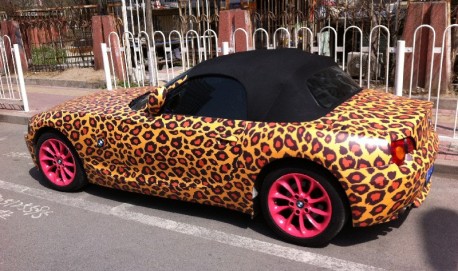 A fantastic machine and a wrap fittingly for a fast sportscar. Time now for out Famous China-BMW 4 Collection™: pink with babe on bonnet, matte black & pink, matte-lime green, matte black, gray&matte black, bling, crystals & police, pink & babe, lime green & matte black.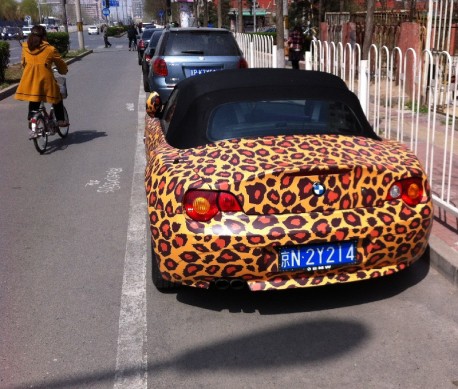 Girl on bike in same color as car. The predator-BMW wants to mate.