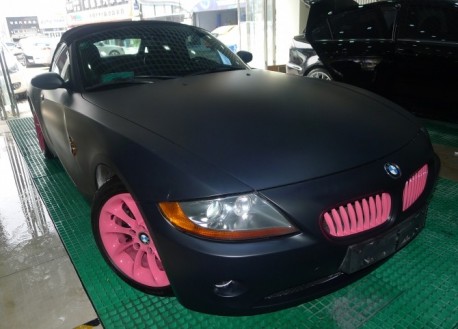 Here we have a very hefty first generation BMW Z4 in matte black and some pink. A flashy combination! The matte black is wrapped and the Pink in painted. Pink should be painted, because Pink is forever. The wrap seems to be of reasonable quality but was skilfully applied over the bumpers and mirrors. Pink paintwork is excellent in quality and execution.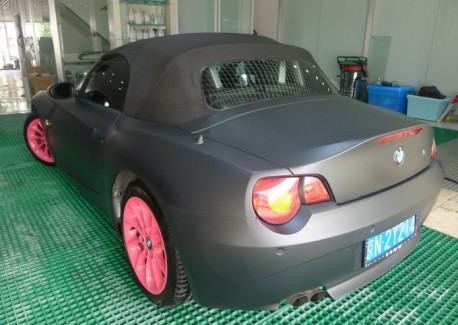 The fantastic Bangle-designed BMW Z4 was a very popular sportscar in China, and not a single one loox as it came out of the factory: matte-lime green, matte black, gray&matte black, bling, crystals & police, pink & babe, lime green & matte black.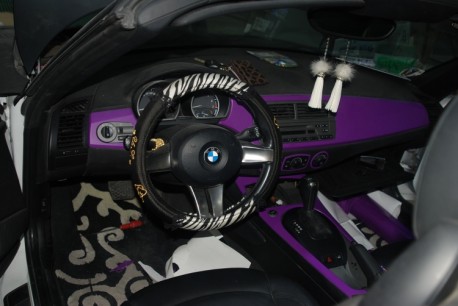 What would Bangle think of that?! Open door reveals was was the original color of this car. Interior in black, purple and zebra. Tasteful…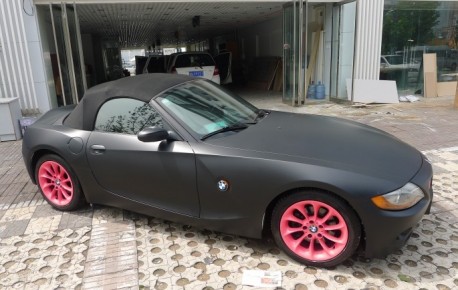 Babe magnet.