Here we have a last-gen BMW Z4 Coupe in Pink, with a babe. No license plates so babe must have friends in higher places. BMW was all pink inside as well, pink seats, pink stuff on the dash, must have been a work. Babe was calling a friend who arrived soon after in a red Audi A4. Pink BMW was parked in front of a semi-expensive and very cool restaurant near the Worker's Stadium in Beijing.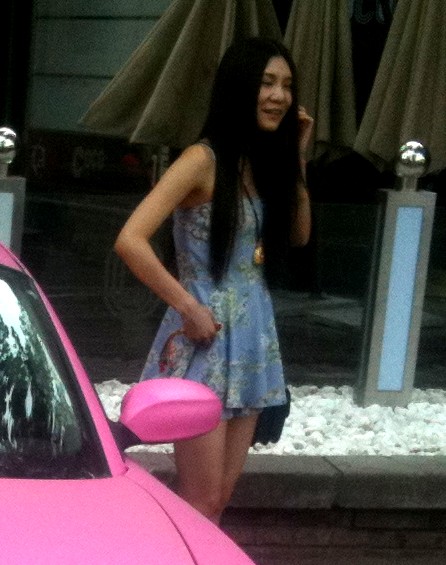 Babe is target group for BMW. About 25 years old. Cool. Fashion. Mobile phone. Pretty, but not too pretty. Real pretty girls don't drive old Z4's, they can ask their sugar daddies for a Porsche or better.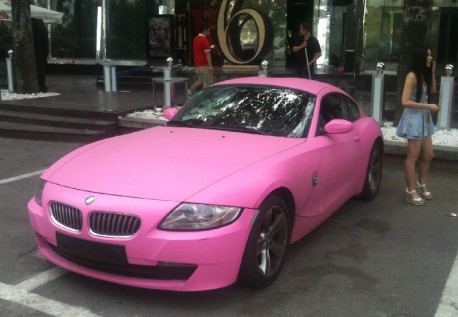 Pink not bad on Z4, but it fits the convertible better. Coupe was always more a man kinda car. Was. Earlier on we saw a pink BMW Z4 CC and a pinked 325 Cabrio. No more pink BMW's yet.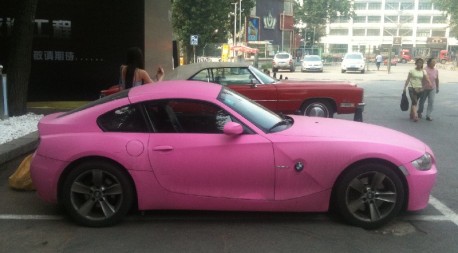 Yes, check back, that indeed is a red Cadillac Eldorado convertible with a 8.2 liter V8. Call me a monster! More on the Caddy in a later post.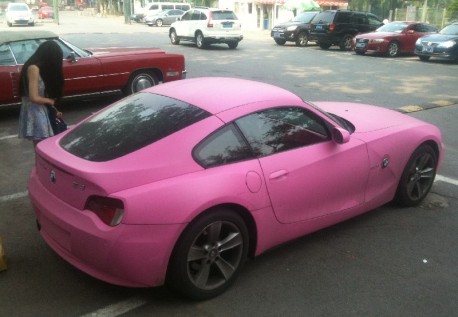 BMW has better ass than Babe.