The BMW Z4 is a rather fine sportsmachine but not a very exiting one, especially because the mostly elderly customers like to spec it in brown or grey. One Z4 owner is China decided to make his BMW much better and wrapped it in lime-green and matte-black. When it comes to cars, there is no such thing as overkill indeed.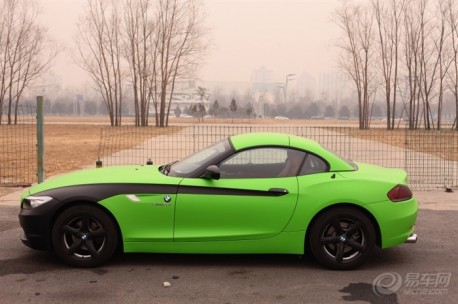 The wrap ain't a five minute job. Some thinking was done. See how the matte-black line starts up front ends ends gracefully at the door handle. Wheels are blacked out too for some extra visual effect. All other chrome has gone black as well except on the exhaust pipes. All great work.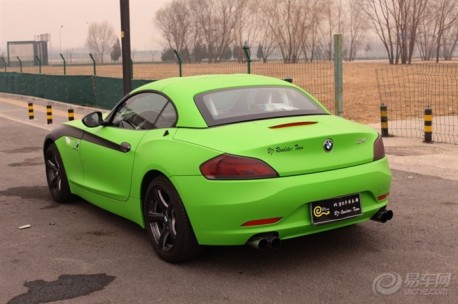 The BMW Z4 is imported into China, 23i, 30i or 35i, and costs between 589.000 and 928.000 yuan.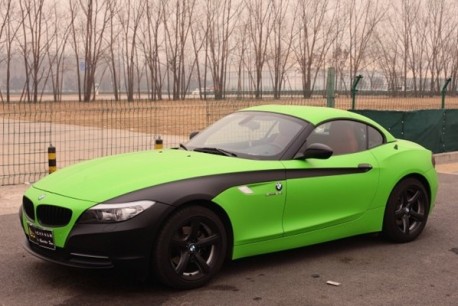 Via: BitAuto.