A Nissan NV200 MPV in taxi colors, seen parked on a street in central Beijing. Nissan has scored great victories with the NV200; New York and London have selected the vehicle to become their new standard-taxi. The photos indicate Nissan has plans to try something similar in China.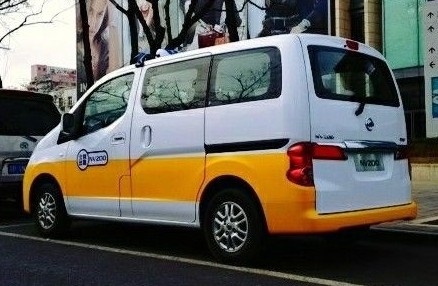 This particular vehicle is a demonstration model; note NV200 license plate and the NV200 sticker on the door instead of a taxi company's name.  Most taxis in Beijing are Hyundai's, made locally by the Beijing-Hyundai joint venture. 'Beijing' is short for Beijing Auto Industry Corporation, or BAIC. The biggest shareholder in BAIC is the Beijing government.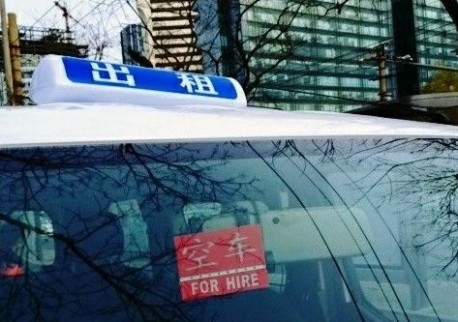 Hyundai so has an extremely strong position in the taxi market in the capital, but environmentally conscious government officials think the China-made Hyundai's are too dirty, and are calling for change. Nissan so might have a small chance if they can sell a very clean NV200 taxi, preferable a hybrid. The NV200 is made in China in faraway Zhengzhou, by the Zhengzhou-Nissan joint venture, but they don't offer anything green yet.