Spy shots of the new BMW X5 testing in China. The 2014 BMW X5 will have its worldwide debut on the Frankfurt Auto Show in September, China-debut is expected for the April 2014 Beijing Auto Show. China is one of the biggest markets for the BMW X5, especially for the most powerful versions, so BMW wants to make sure it behaves well on Chinese roads.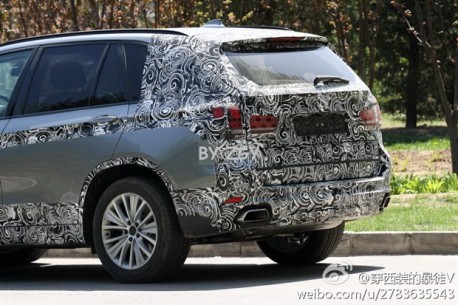 The new BMW X5 will be bigger, lighter and more powerful than the current car. The China-bound X5 will be available with 2.0 turbo, 3.0 turbo and 4.4 turbo engines, mated to an 8-speed tiptronic transmission. the current BMW X5 is priced from814.400 yuan to 1.95 million yuan, the new car will be slightly more expensive.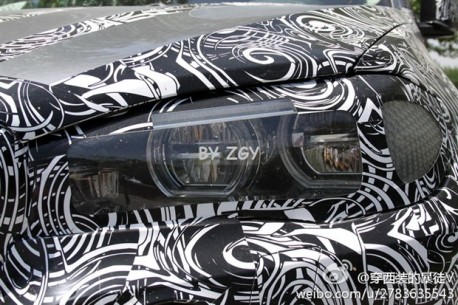 LED-lights.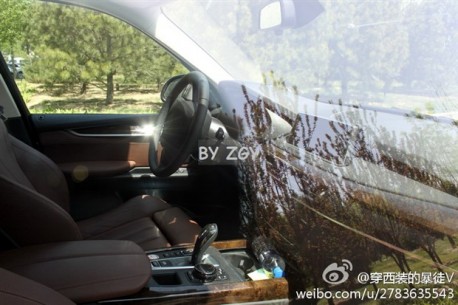 Probably the best shot of the interior so far. Biggest surprise is the pop-up screen replacing the current built-in screen.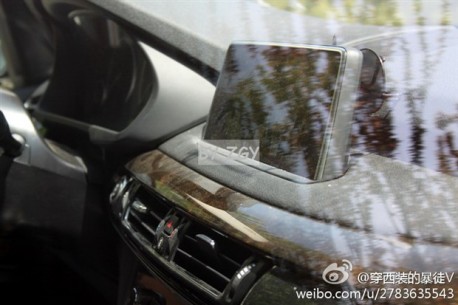 Pictures via Weibo.