This must be, the most pretty, Mini One in the entire world. This fanatically fuzzy vehicle was seen in the great city of Kunshan in Jiangsu Province by reader Christian S., thank you for the pictures! The Mini is partly wrapped in matte Pink and partly in green. The windows very dark, the fuel cap very green, and best of all the pink headlights! Close: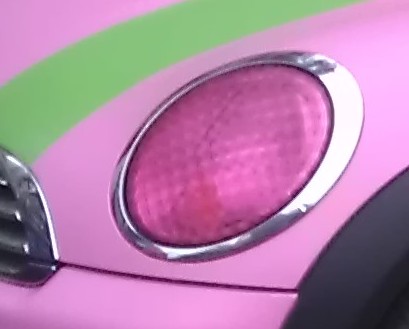 This is how all cars should be sexified, will do great in tunnels and on bar streets. Chrome around lights is rightfully left as it was, neatly contrasting with two shades of Pink and green.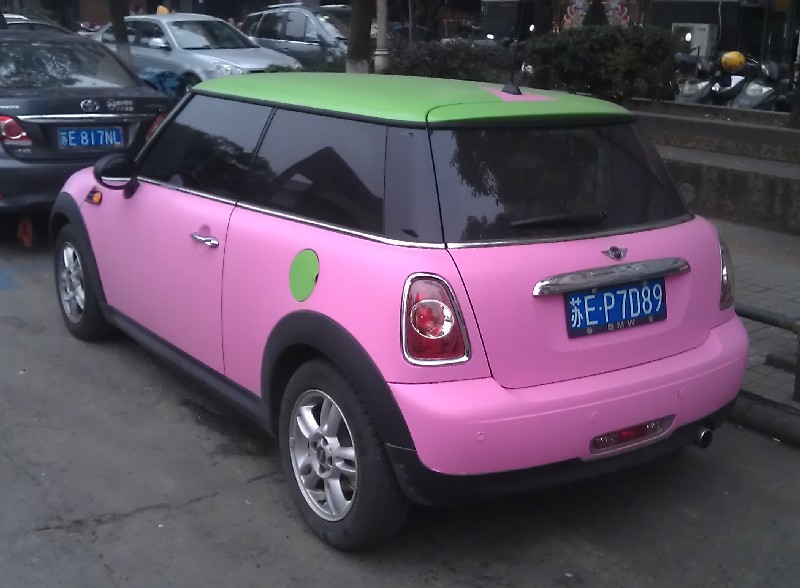 Normally I hate it when the bumpers are not wrapped with the rest of the car, but on this Mini it somehow seems to work all right. Alloys however are really too standard; waddabout some multi spoke BBS' in gold?
The Mini is a popular car in China, especially among young womenfolk. A few other fine examples we met: metallic-shiny blue, Lifan 320, Ski Edition, Pink Countryman, Pink Mini One, Pink Mini One Cabrio, and a real Mini One police car.