The new Mercedes-Benz S-Class has arrived in China. One black S500 was spied at Tianjin Binhai International Airport, fresh from the air and still on its pallet. The new Mercedes-Benz S-Class will officially debut on China on the Chengdu Auto Show in September.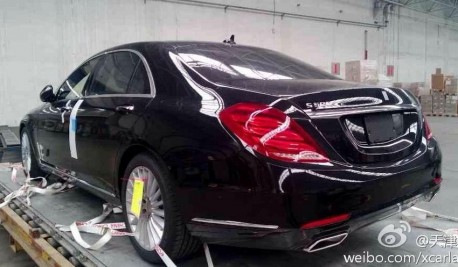 The current S-Class lags far behind the popular Audi A8 in China, but is doing better than the BMW 7. Other luxury sedans, such as Lexus, Infiniti and Jaguar, are basically invisible in China. Price for the new S will start around 850.000 yuan. Variants: S350 BlueTec, S400 Hybrid,  and S500. The AMG versions will become available sometime next year.
The Pullman, which will have to compete with Rolls-Royce and Bentley, will debut in China in the second half of 2014. Chinese media are eagerly awaiting news on the new super-Benz, but they are also saying a stretched S can never compete with dedicated super sleds such as the Ghost and Flying Spur. Status is everything in China, and a dressed up S just won't do.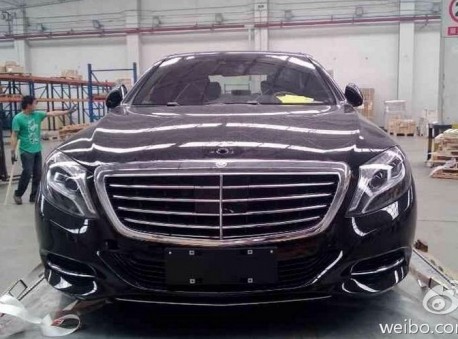 Giant grille with just enough chrome…