The very first spy shots of the production version of the new Toyota Yaris. The new Yaris debuted on the Shanghai Auto Show in April, alongside the new Toyota Vios. The Yaris and Vios will be launched on the Chinese car market in the second half of this year.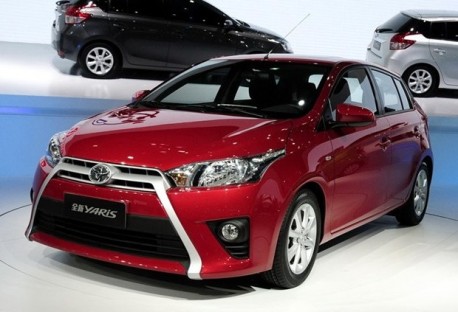 The new Toyota Yaris on the Shanghai Auto Show.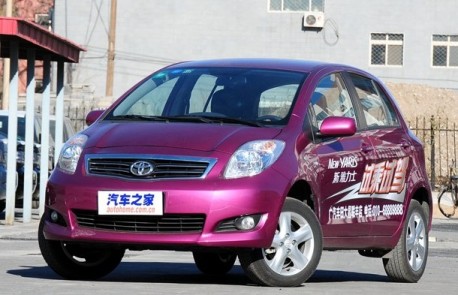 The current Toyota Yaris, made in China by the Guangzhou-Toyota joint venture that will also make the new Yaris. The current Yaris is priced between 87.000 yuan and 106.800 yuan. Engines: 86hp 1.3 and 118hp 1.6, both mated to a 5-speed manual or a 4-speed automatic. The new Toyota Yaris will be powered by the 86hp 1.3 and by a new 110hp 1.5 that replaces the 1.6.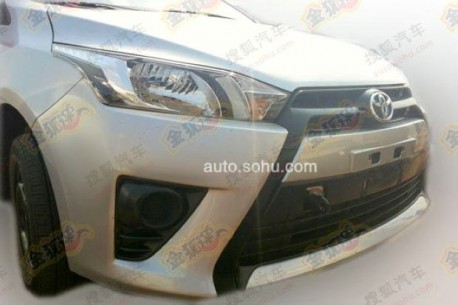 It is hard to imagine that anybody will like the front of the new Yaris and Vios. This part of the design is simply a failure and will seriously hamper sales.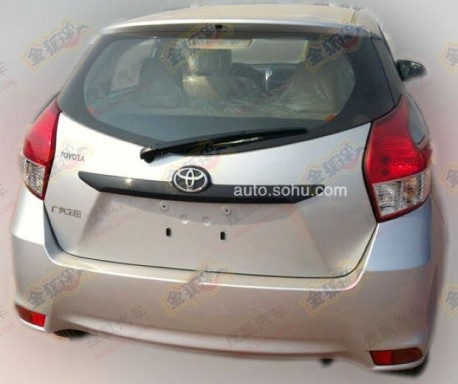 Back is a bit messy too with lines going everywhere but at least it isn't ugly.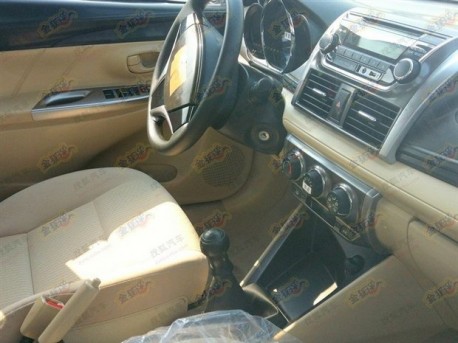 First clear shot of the interior of the Yaris, here with a manual gearbox.