Spy shots showing the upcoming Roewe 550 plug-in hybrid testing in China, it will be launched on the Chinese car market later this year. Chinese media say the 550 hybrid will have a fuel consumption of only 2.7 liters per 100 kilometers.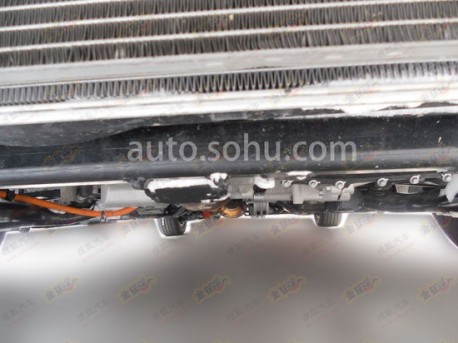 The powertrain combines a 109hp 1.5 liter four cylinder with a 33hp electric motor, good for a total output of 142hp. Range on electric only will be about 50 kilometer. The battery comes from China's Wanxiang Group that became well-known in the West when it bought the US battery maker A123.
Price for the 550 hybrid is yet unknown. Price for the base Roewe 550 sarts at 118.800 yuan and ends at 182.800 yuan.