The new Chery Karry Youya II minivan has been launched on the China car market. Price starts at 46.900 yuan and ends at 59.900 yuan. Karry is a Chery brand making commercial minivans and mini-MPV's, which are mostly sold in third and fourth-tier cities and the countryside.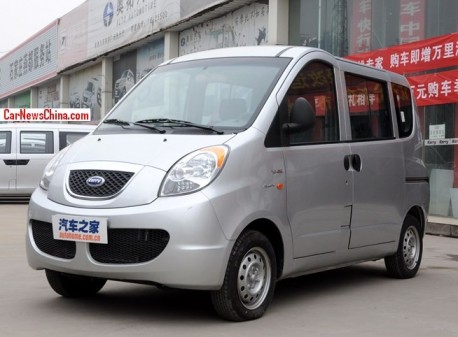 The Chery Karry Youya II is the successor of the not-too-pretty Chery Karry Youya, also known by its export name 'Karry V2'. It is yet unknown whether the Chery Karry Youya II will use the same export name, or not.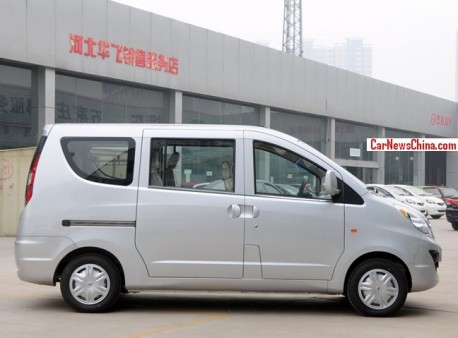 The Chery Karry Youya II is available with only one engine; a 1.5 liter four-cylinder with 190hp and 140nm, mated to a 5-speed manual. The 1.2 and 1.3 of the Youya have both been killed. There might be a small diesel available for export but Chery hasn't confirmed that yet. The Chery Karry youya II is not as small as 'minivan' might suggest: 4400/1660/1890mm, wheelbase is 2800mm.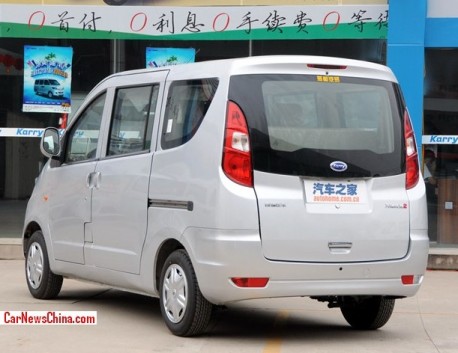 Design has much improved over the old car, which wasn't that hard to do we guess, but it still ain't no pretty bird. Extremely small wheels keep fuel consumption down and accident-rate up. China-made minivans have a horrendous tendency to flip over, and it seems this Chery Kerry Youya II won't be an exception.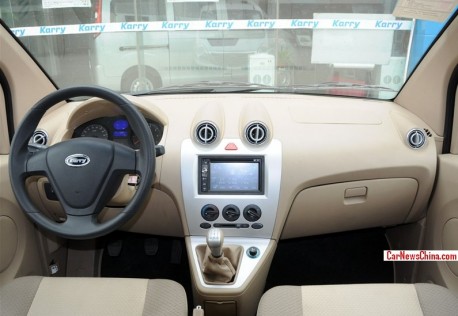 The more expensive versions come with a full-fledged touch screen. Looks nice and all, but those rough farmer's hands might be better served with the big buttons of the cheapo's.