The new Chery Arrizo 7 sedan has been launched on the China car market. Price starts at 78.900 yuan and ends at 126.900 yuan. The Chery Arrizo 7, formerly known as the Chery A4, is the first of a new range of Arrizo sub-branded vehicles, with the upcoming Chery Arrizo 3 being the second.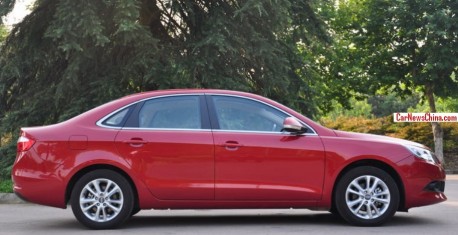 The Chinese name of the Arrizo 7 is Airuize 7 (艾瑞泽7), which is a phonetic translation of Arrizo 7, it doesn't really mean anything in Chinese.  Power comes from a 1.6 with 126hp and 160nm, mated to a 5-speed manual or a CVT. Size: 4650/1820/1480, wheelbase is 2700.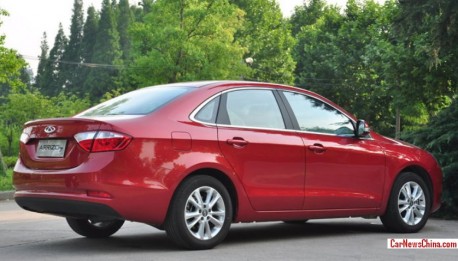 The sleek Arrizo 7, arguably one of the best looking Chinese cars ever, was designed by an international team that included James Brain Hope (former Opel , Ford , Chrysler ), Hakan Saracoglu (former Porsche), Klaus Badenhausen (former Mercedes-Benz), and Qiu Yan (former General Motors). Chery doesn't say who headed the team, because that wouldn't be harmonious. Anyway and how, let's Hope the team comes up with more pretty cars.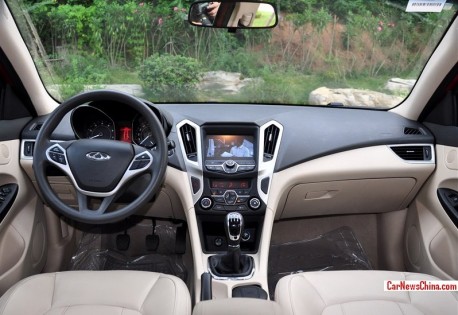 Interior was designed by Qiu Yan. The design of the air vents on the center console was influenced by, you guessed it, traditional Chinese hand fans. Interestingly, the Arrizo 7 is only available with 6 exterior colors and only with one interior combination. This is an extreme departure from common Chinese practices where most cars are available with up to 50 colors and combinations.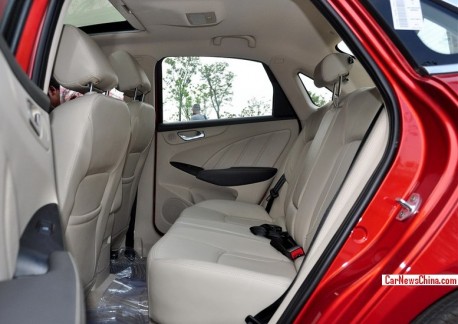 Bit messy there on the door, otherwise a nice place to sit.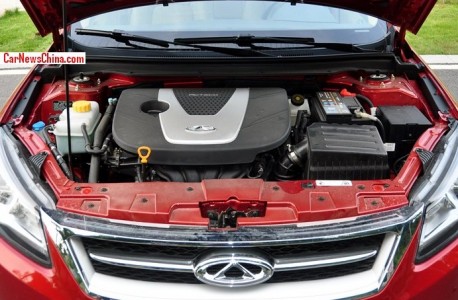 Under-the-bonnet design has seen huge improvement at Chery. Very clean, no messy tubes or wires in sight.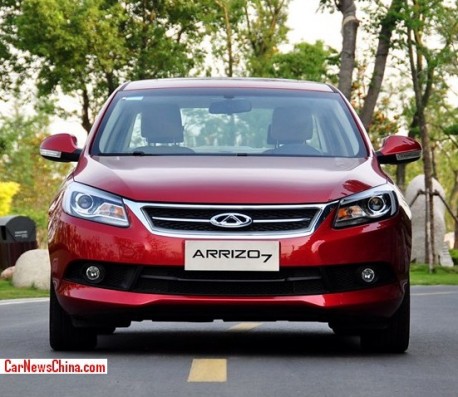 Grille very subtle for Chinese taste.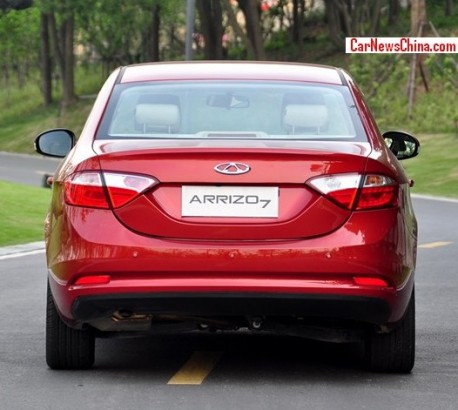 Integrated rear wing for a touch of sporty.
Great looking car, good name, nice new stuff, but it needs more power. 126 horses are just not enough in a car this of this size. Chery has stronger and more modern engines which can't be that much more expensive. Why not..?