Today in China Car Girls a very beautiful Chinese girl wearing a colorful miniskirt getting very close to a speedy white Volkswagen Golf R. The fine girl and the fine vehicle both live here in the capital Beijing, and we would sure like to meet them one day. Click on the Pics for Bigs. Not very NSFW.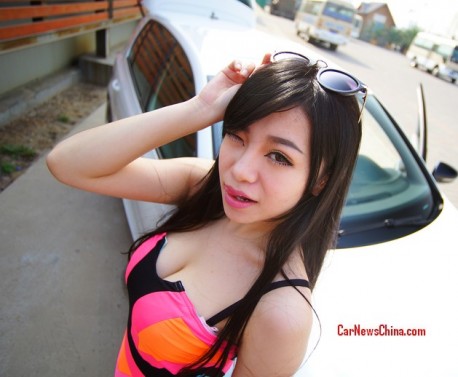 This girl, is hungry.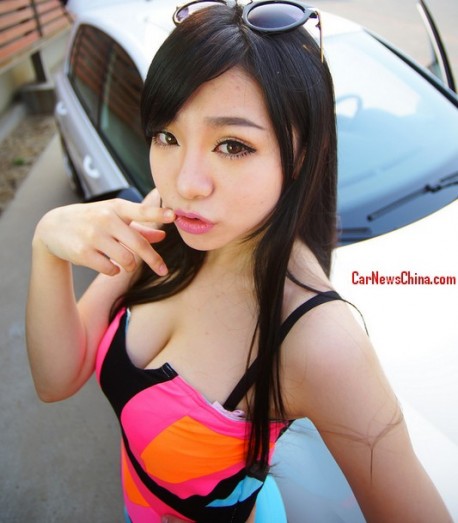 The Mk6 Volkswagen Golf R was imported into China, unlike the Golf GTI that is made locally by the FAW-Volkswagen joint venture. Price for the R started at a steep 350.000 yuan or 57.000 USD. But power! The Golf R goes like stink thanks to a 2.0 turbo with 270hp and 350nm, top speed is 270km/h and 0-100 is gone in 5.5 seconds.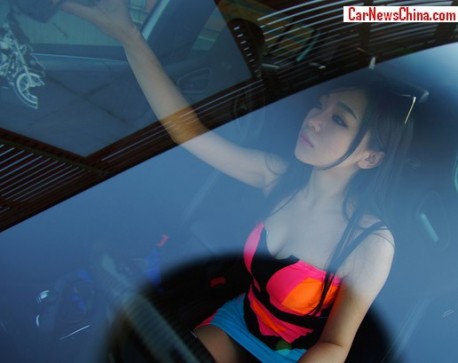 The girl is going for a drive.
This particular white example however is slightly tuned. The owner, who also happens to be the husband of us pretty girls, lists an extensive list of modifications. Power is up to… 435 horses! Here is all that has been added and changed:
1: APR 435hp program
2: APR STAGE3 GT28 powertrain
3: APR Intake
4: APR RFD
5: APR intercooler
6: APR high pressure fuel pump
7: APR high flow fuel injectors
8: APR turbo head blanks
9: MILLTEK whole paragraph athletics exhaust
10: OKD ignition coil
11: NEUSPEED turbo pipe
12: NEUSPEED Pulley
13: FORGE strengthen pipeline
14: FORGE relief valve Chassis Systems
15: Billstein B16
16: Eibach hollow front and rear anti-roll bar
17: Audi S3 aluminum claw
18: Audi S3 aluminum swing arm
19: Neuspeed anti-roll bar linkage
20: Halex braking torque divider and other
21: ALCON custom blue six-piston floating disc 380 * 32
22: BREMBO F40 four-piston custom blue 345 * 30 semi-floating disc
23: ATE brake master cylinder
24: SSP 500匹reinforced clutch
25: SSP DSG oil cooling circulating cooling system
26: HPA DSG Program:
27: PODI turbine meters
28: RAYS TE37 TTA 19 * 8.5J
29: ADVAN AD08 225/35/19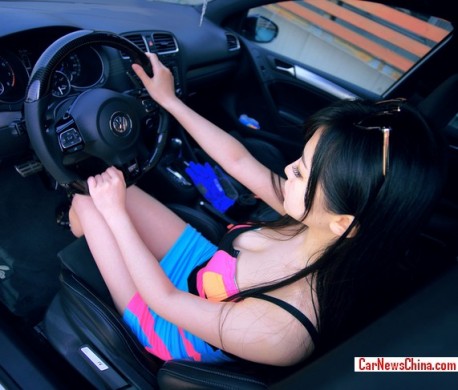 Can this very pretty girl really tame 435 wild German horses?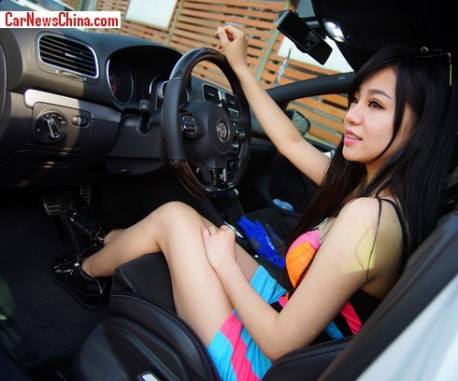 She is not very sure…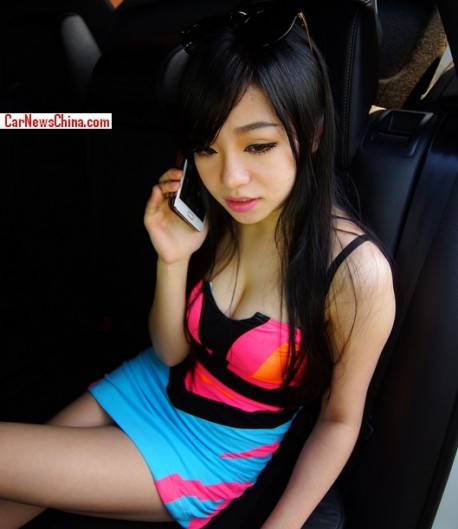 … and moves to the bench in the back for phone calls and pretty-looking.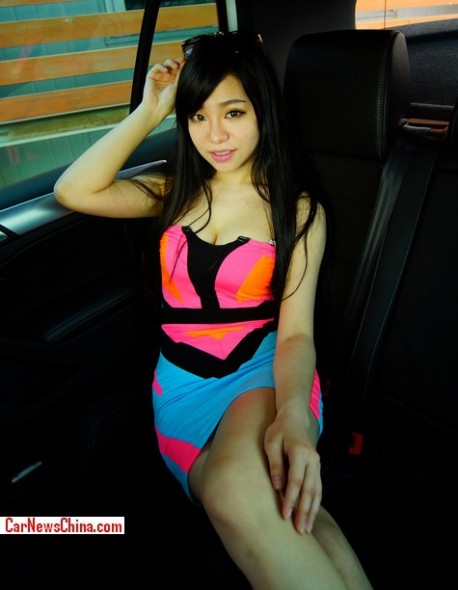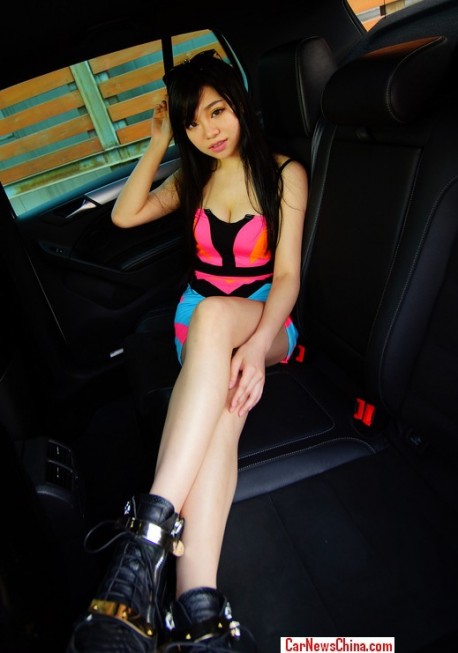 Maybe the car is too much, but those endless legs are definitely able to tame a real horse. A wild horse, running and jumping on endless grasslands, in a late day summer sun.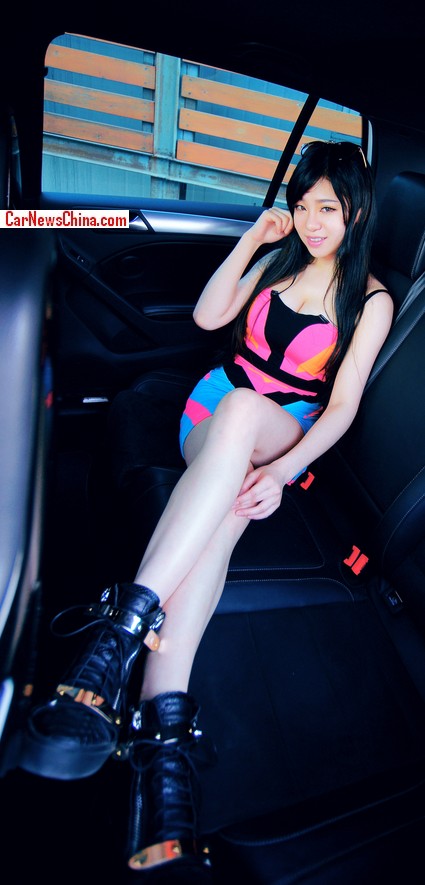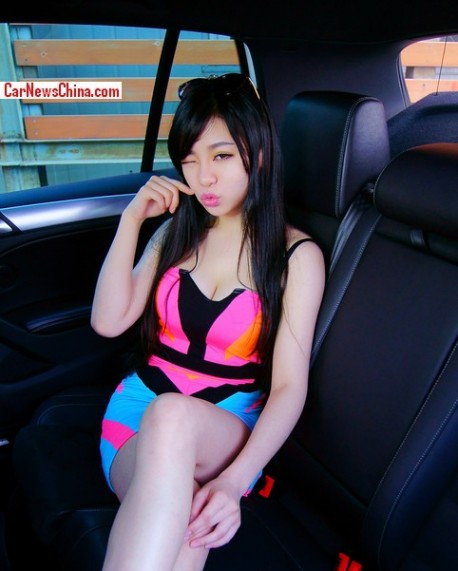 A kiss and a wink, time to say goodbye. See ya' at the horses.