The new Porsche Panamera has been launched on the China car market. Price starts at 1.13 million yuan and ends at 2.68 million yuan. Chinese car buyers can choose between the standard wheelbase variant and the stretched 'Executive' (pictured), which was especially developed for China where the wealthy like to be chauffeured, even in a Porsche.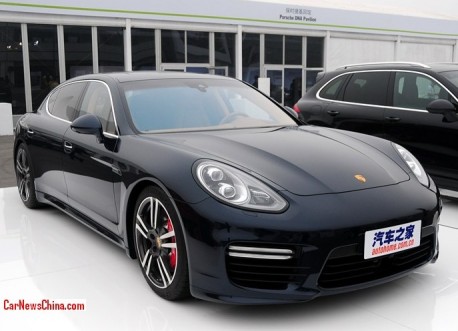 This is the top-of-the-line 520hp Porsche Panamera Turbo Executive, selling for 2.68 million yuan or 438.000 USD. The wheelbase of the Executive variant is stretched by 150mm to 3070, bringing the car's length to 5165mm.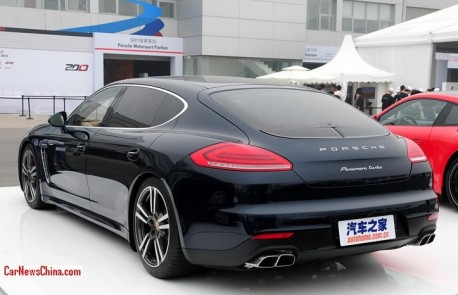 Stretched cars for China are nothing special anymore, but the Porsche Panamera Executive is the very first stretched performance car. The China-only Audi A6L, BMW 5Li, and Mercedes-Benz E Class L are not available in RS/M/AMG guise, leaving the Porsche as the only choice for buyers who need a superfast & very sporty stretched four-door vehicle, and in China those buyers exist.