The 2014 Mercedes-Benz S-Class has been launched on the China car market. Price starts at 1.24 million yuan and ends at 2.09 million yuan. China gets the S400 L, S400 L Hybrid, and the S500 L. The S600 L and the AMG versions will follow in early 2014.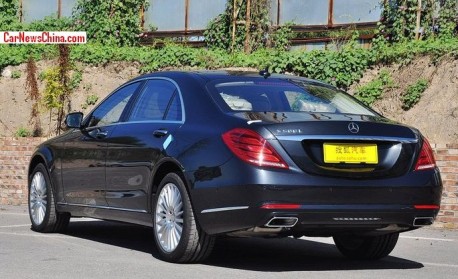 The coming of the new S has been highly anticipated by Chinese car fans and buyers. The new S is considered vastly superior to the Audi A8 and BMW 7. The Audi A8 currently stands on top of the luxury sedan chart in China but it is widely expected that the new S will topple it soon.
China only gets the L models because nobody in China would go for anything shorter. Even the sporty S 63 AMG will be available as L only.