Spy shots showing the new Toyota Yaris all-naked in China. The new Toyota Yaris debuted in April on the Shanghai Auto Show, it will be launched on the China car market in late November. The new Yaris will be called 'Yaris L' in China, indicating that the current Yaris will continue as a budget model.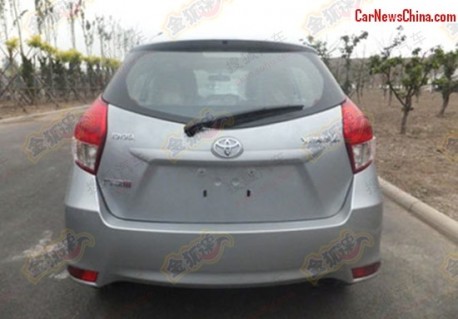 The Yaris L will be made in China by the Guangzhou-Toyota joint venture, that also makes the current Yaris. The Yaris L will be powered by a rather old 86hp 1.3. In 2014 a a new 110hp 1.5 will become available as well. The Yaris L is a lot bigger, but lower, than the current Yaris, compare:
Yaris L: 4115/1700/1495, wheelbase is 2550.
Yaris:     3915/1695/1545, wheelbase is 2460.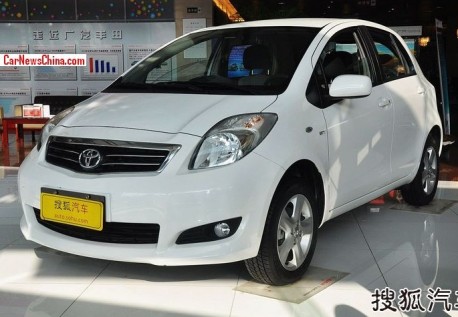 The current Guangzhou-Toyota Yaris. Current price starts at 71.100 yuan and ends at 88.800 yuan. Engines: the 86hp 1.3 and a 118hp 1.6. Price will go down to some 65.000 yuan when the new Yaris L launches, and the 1.6 will disappear. Price for the new Yaris L will start at 69.800 yuan and end at 109.800 yuan.