This is the brand new China-only Hyundai Mistra sedan, seen here in a very softywofty green-kinda color. The Hyundai Mistra will be launched on the China car market on November 23 during the Guangzhou Auto Show, price will range from 130.000 to 180.000 yuan. The Hyundai Mistra is made in China by the Beijing-Hyundai joint venture.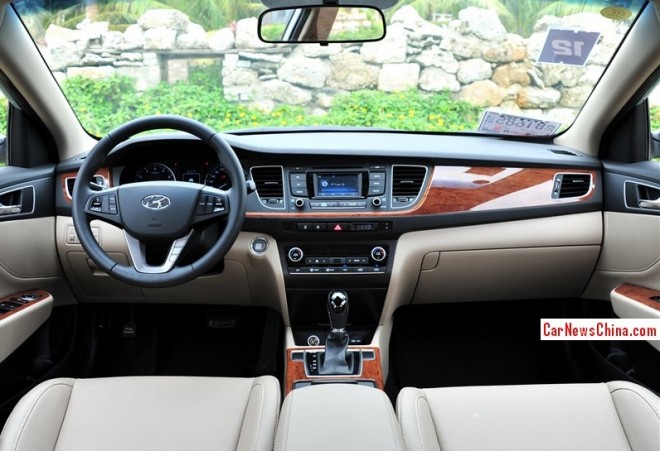 Wood is always good. Wood making a comeback in mid-sized sedans in China. There was a lot of wood in the early 00's. Then most wood disappeared for alu-stuff and fancy plastics, but lately we see many cars with wood again.
At launch the Mistra will be available with two engines: a 1.8 with 146hp and 175nm and a 2.0 with 162hp and 194nm, both engines mated to a six-speed manual or six-speed automatic. In 2014 a new and very strong 1.6 turbo will join the line-up, output is 204hp and 265nm. Size: 4710/1820/1470, wheelbase is 2770.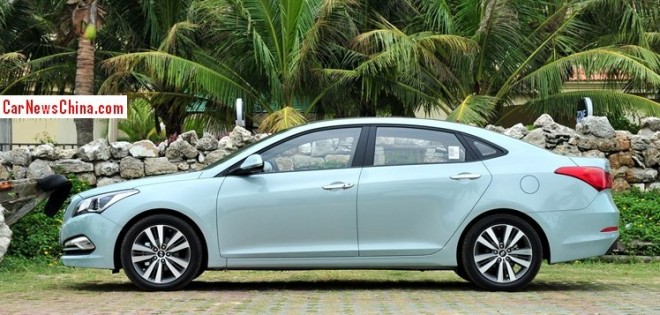 The new sedan will compete with fine cars such as the Volkswagen Sagitar, the Citroen C4L and Honda Crider, all relatively small sedans with a premium look & feel. The Korean attack will on the segment be hardened in 2014 when the new Kia K4 sedan arrives, which is based on the same platform as the Mistra.
Double exhaust pipe on the right for a hint of sporty on an otherwise not sporty car.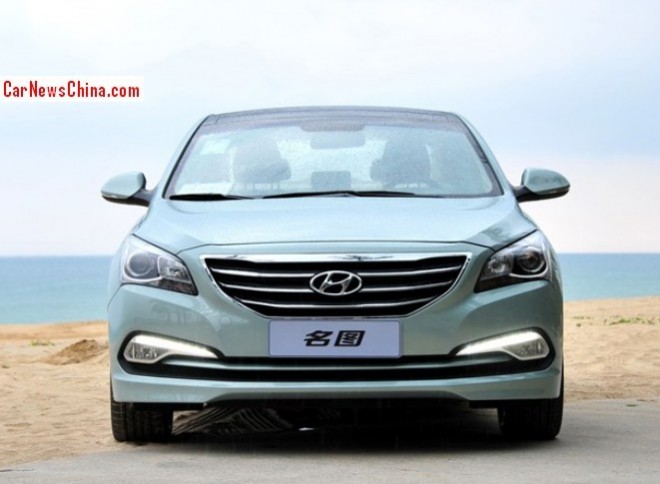 Grille has just enough chrome for Bling-addicted Chinese car buyers.