This is the new Nissan Teana VIP, a China-only stretched variant of the Nissan Teana/Altima. The Nissan Teana VIP is stretched by 12.5 centimeter in the middle for more space in the back. The Teana VIP will debut on the Guangzhou Auto Show in late November and it will be launched on the China car market just before the end of this year.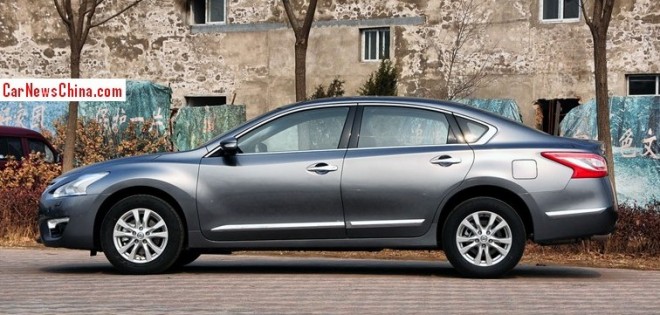 The base Nissan Teana for comparison. Check rear door and roofline behind B-pillar. The standard Teana was launched on the Chinese car market in March. Price starts at 177.800 yuan and ends at 244.800 yuan. Engines: 2.0 with 140hp and 190nm and a 2.5 V6 with 185hp and 234nm, both mated to a CVT. Size: 4868/1830/1490, wheelbase is 2775.
Price of the Nissan Teana VIP will start around 220.000 yuan. The Teana VIP will be available with the 2.5 V6 and with a VIP-only 3.5 V6, which will have an output of 270hp. Size: 5003/1830/1490mm, wheelbase is 2900.
The Teana VIP and Teana are made in China by the Dongfeng-Nissan joint venture.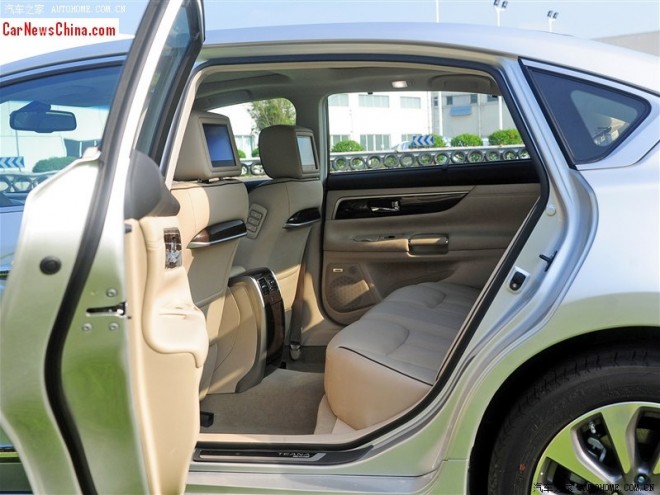 Enough space for the legs and the girls. The VIP comes with lots of leather, lots of wood, flat screens in the head rests, tray tables, and a Bose surround-speaker sound system. The vast majority of VIP buyers will have a chauffeur to do the driving. The owner so can sit comfortably in the back, doing the things.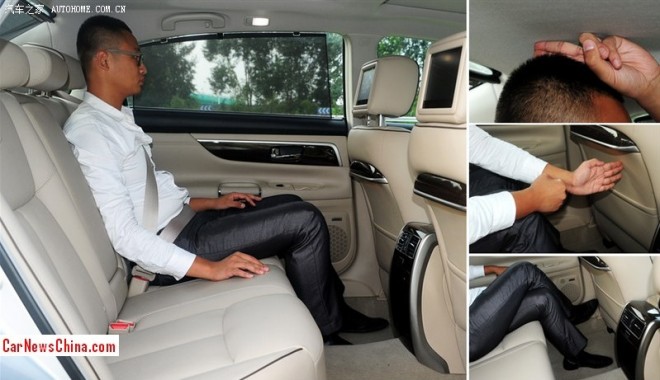 He fits in easily.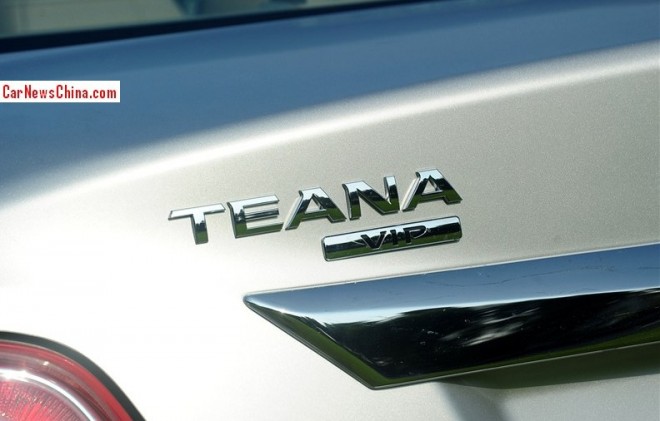 VIP it is.