New spy shots of the Beijing Auto B80, seen here on a parking lot at the Beijing Auto factory in Beijing. The B80 is a new all-terrain vehicle developed primarily for the armed forces but there will be a civilian version as well. Design is an interesting mix between Jeep, Hummer, and most notably the Mercedes-Benz G-Class.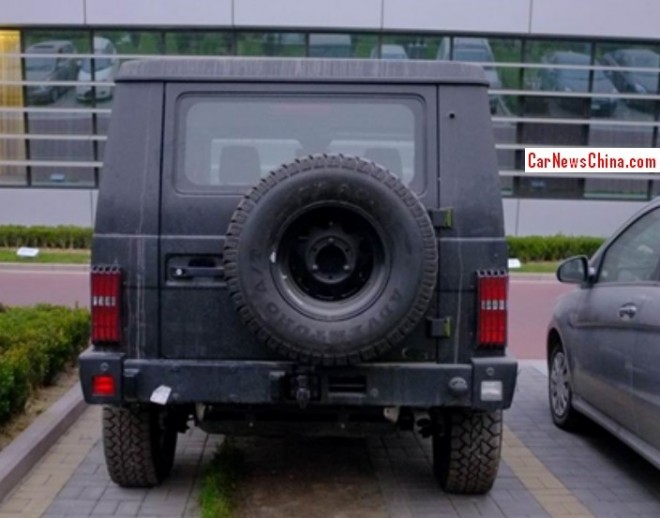 Earlier on we heard the army version of the B80 would be powered by a 3.2 liter diesel engine. However, we can now positively confirm that Beijing Auto has decided to go for a lighter Cummins 2.8 liter four-cylinder turbo diesel, manufactured by the Foton-Cummins joint venture in China. The engine has an output of 160hp. Foton and Beijing Auto are brands under the Beijing Auto Industry Corporation, or BAIC. The civilian version of the B80 will get a 2.4 liter four-cylinder petrol engine.
The B80 will be deployed in various roles in the army; such as command vehicle, scout vehicle, utility vehicle, and light assault vehicle. The B80 is strong enough to carry a machine gun or a light rocket launcher. We also heard Beijing Auto is working on an ultra-light variant of the B80 for airborne operations.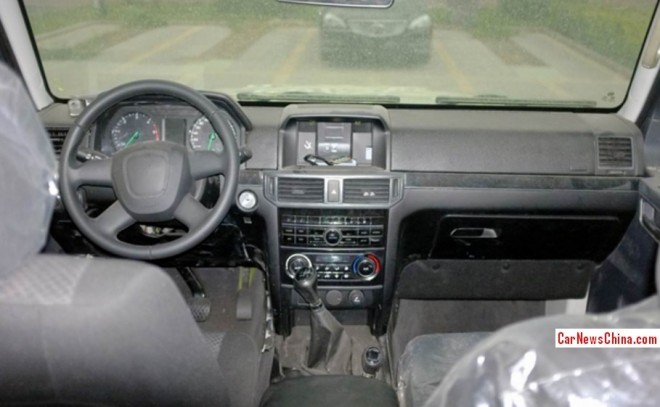 Manual gearbox. Center console indicates this particular car is a civilian variant, as soldiers don't need that many buttons…