The new MG5 turbo is finally ready for the China car market after development was delayed for almost a year due to unexpected problems with fitting a turbo on a rather old engine. The MG5 1.5T will debut on the Guangzhou Auto Show later this month and will hit the Chinese auto market in December. The turbo comes with an updated front including a new grille, sharper head lights, and a fat chrome strip running up and down over the bumper.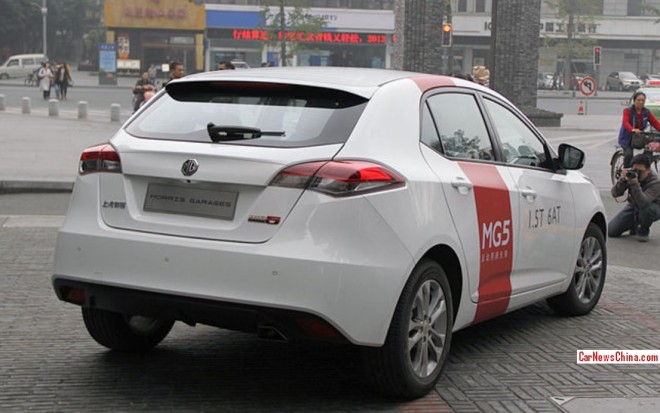 More changes at the back with new rear lights, a new bumper, and a new exhaust pipe that is still rather invisible for a speedy variant. The rest of the MG5 range will receive pretty much the same facelift except for the turbospeedy stuff such as the roof-spoiler and the tiny red line over the grille.
Power is nu surprise anymore; the 1.5 turbo poops out 135hp and is mated to a new 6-speed automatic. The base 1.5 has 109hp and is mated to a 5-speed manual or a 4-speed automatic.
Price of the base MG5 ranges from 87.700 yuan to 128.700 yuan. Price for the MG5 1.5T will start around 110.000 yuan.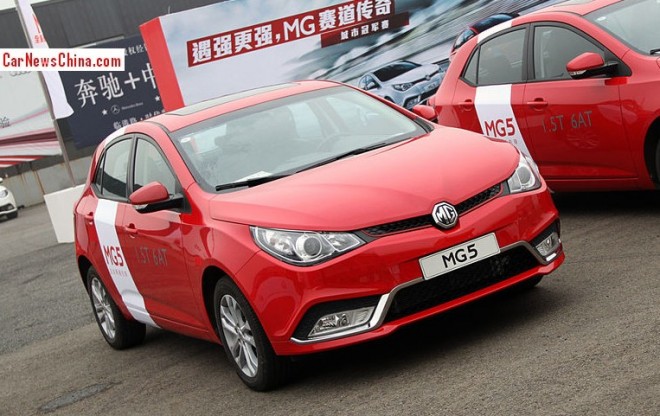 Looks great in red, but was it worth the long wait? 135 horses only…