The facelifted Gonow Aoseed GX5 SUV debuted today on the 2013 Guangzhou Auto Show, it will be launched on the China car market in December. The facelift includes a new grille, new headlights, new rear lights, and new bumpers. The facelift gives the Aoseed GX5 a much more sophisticated look than before, especially with those racy on the doors.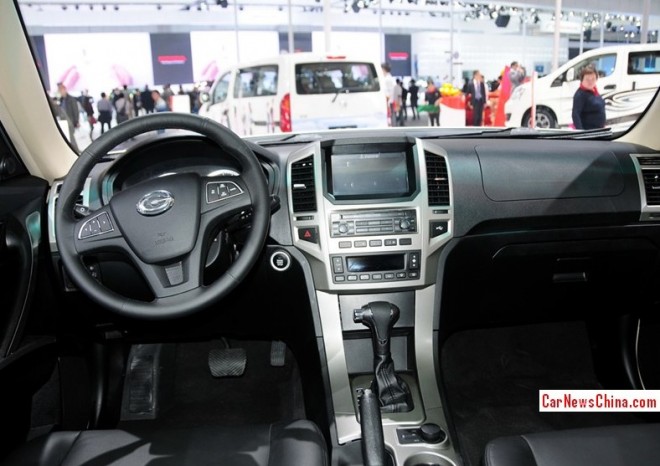 See how the gear stick sticks out high from the floor, betraying the chassis' humble origins. The Aoseed indeed is based on a 1990's pickup truck that was considered ancient at the time. However, it was very cheap too so people bought it. The Aoseed GX5 is a similar proposition. It isn't very good but it is a big car with all kinda goodies standard. Price will start at only 100.000 yuan or 16.400 USD.
Size:4640×1815×1830mm,and wheelbase is 2745mm. There will be three engines available: a 2.0, a 2.4, and a 2.5 liter turbodiesel. All engines are mated to a 5-speed manual or a 5-speed automatic.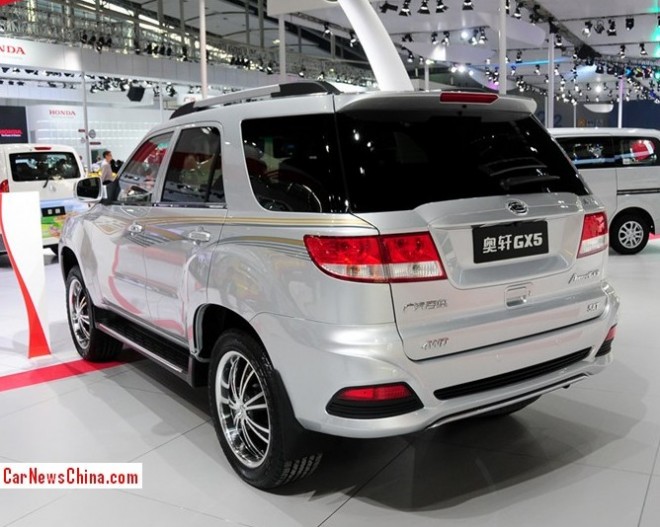 Check racy stickers. Alloys and tires very racy as well, looking good on GX5.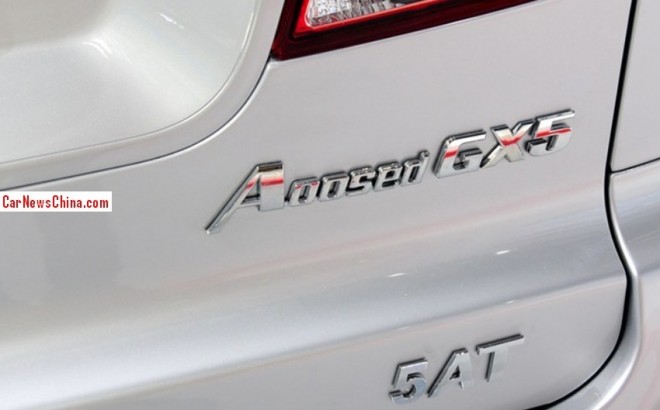 We never make jokes about Chinese car names. We don't need to.