A very beautiful Volkswagen Bora sedan, Spotted in China on a car market in Beijing. The good Volkswagen was wrapped in a spacy baby blue wrap, and further sexed up by tinted headlights, tinted windows, sporty matte black blue alloys, a matte black Volkswagen badge, and a Pink grille.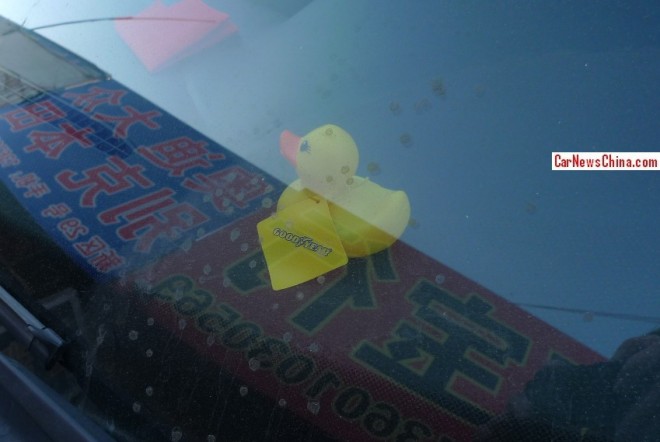 If it looks like a Borayellowrubberduck, walks like a Borayellowrubberduck, and quacks like a Borayellowrubberduck, then it probably is a Borayellowdrubberuck duck.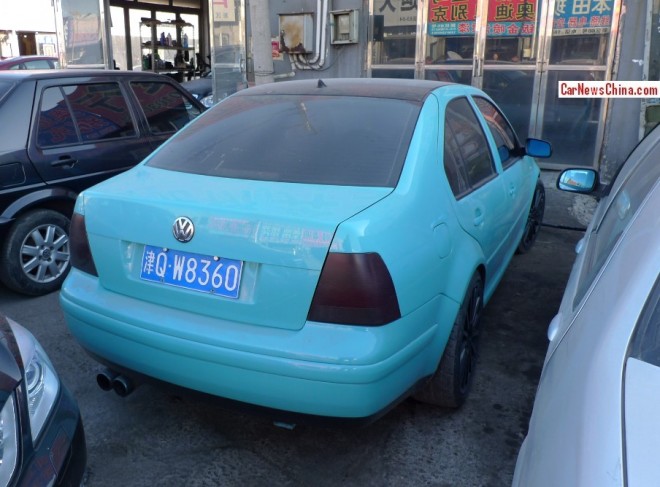 More fun at the back with black rear lights, a fat exhaust pipe, and check those giant rear tires! Speedy…
The Volkswagen Bora was based on the European Volkswagen Jetta, it was made in China by the FAW-Volkswagen joint venture from 2002 until 2010 when it was replaced by the new Bora, which was facelifted in late 2012. Base engine for the first Bora was a 140hp 1.6. Not too much, so Volkswagen added the crazy China-only Bora R with 180hp, and things got even madder with the Bora-Golf. Some other modified Boraas we have seen in China: BMW'd, pimped, white-on-white, lime-green, green bodykit, and blue.
---