A very sleek low riding Volkswagen Bora sedan, seen in a faraway suburb in east Beijing. The good vehicle has been lowered to max, almost below ground. The camber of the rear wheels is extreme too, this thing will corner like a brick. All so very good, but what about those alloys?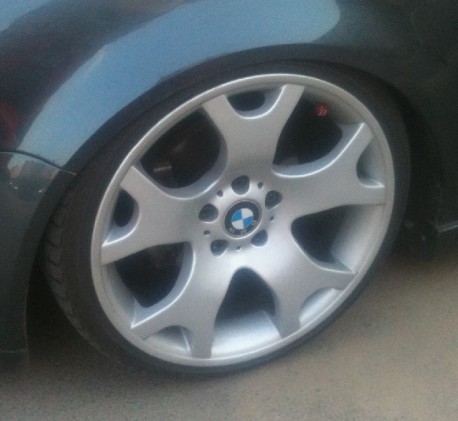 BMW. Fail. But they look all right. Slightly less fail.
The Volkswagen Bora was based on the European Volkswagen Jetta, it was made in China by the FAW-Volkswagen joint venture from 2002 until 2010 when it was replaced by the new Bora, which was facelifted in December last year.
Base engine for the first Bora was a 140hp 1.6. Not too much, so Volkswagen added the crazy China-only Bora R with 180hp, and things got even madder with the Bora-Golf. Some other modified Boraas we have seen in China: pimped, white-on-white, lime-green, green bodykit, and blue.