A Ford F-150 Raptor camper van, Spotted in China on a highway near Dongguan City in Guangdong Province in China. The vehicle is completely ready for serious camping in the wilderness with coolio outdoorish stickers and a neatly washed white curtain behind the window.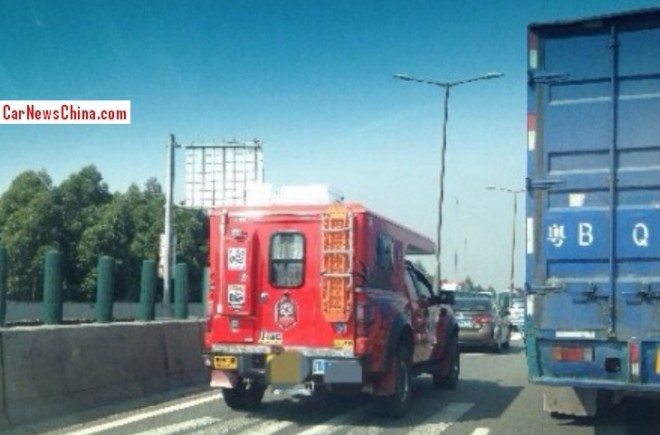 The vehicle is vaguely similar to the U.S. Phoenix Campers Raptor but that has a pop up camper-van-roof while the roof on this Chinese Raptor is fixed. The setup somehow doesn't seem to fit very well, indicating the job was done somewhere locally. As for going camping with a 411hp 6.2 liter V8 under the bonnet, well, China is very big…
The Ford Raptor seems to become ever more popular in China, just last week we met a giant Raptor limousine. Ford however still doesn't export the Raptor to the China, leaving the market to the gray dealer-to-dealer circuit. A few other notable Ford Raptorii we met in China: police car, Jiangnan Chunzhou, white crew cab, in red, with a hot babe, with army babes, and the famous JAC.
---