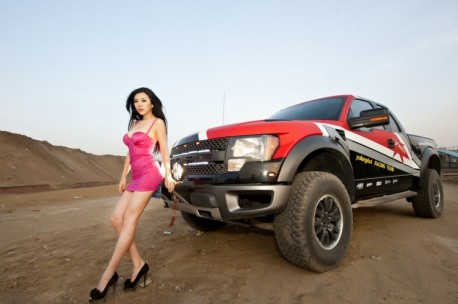 Babe, because Saturday. An incredible Chinese beauty getting all hot on a big American Ford F-150. Ford does not like to earn money in China so doesn't officially sell the F-series. The gray market however sends 'em over the Pacific by the thousands because wealthy Chinese love gigantic agricultural machinery.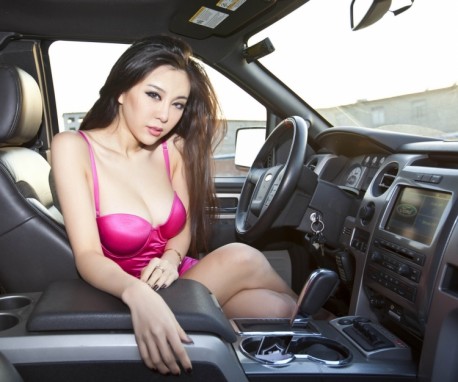 The maniacally fast and extremely powerful F-150 Raptor costs anywhere between 650.000 and a million yuan, that is between 105.000 and 160.000 USD. A big mark up for the gray boys! We told Detroit about this but nothing seems to happen yet, and it is very much the same story with the Ford Mustang.
The girl then! Her name is Mei Meilong, she is 25 years old, single,  and lives in Beijing. She became a model when 18, has done hundreds of photo shoots and a few tv-thingies. Her favorite color is blue. Chinese beauty and American muscle, one wonders what would happen if the could actually mate. Uh oh!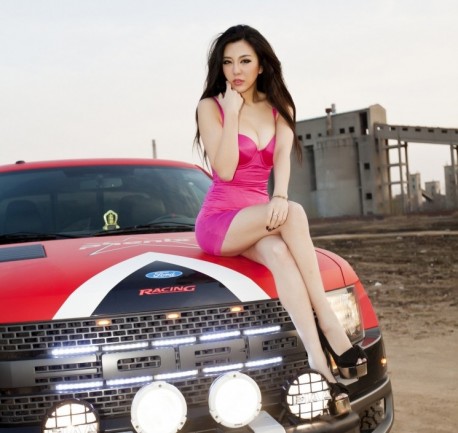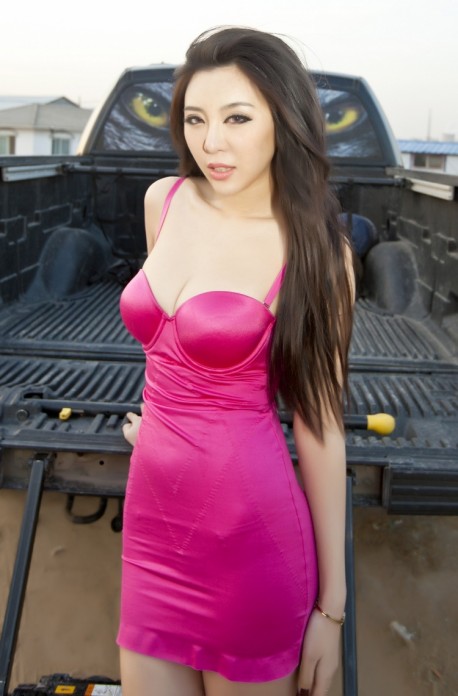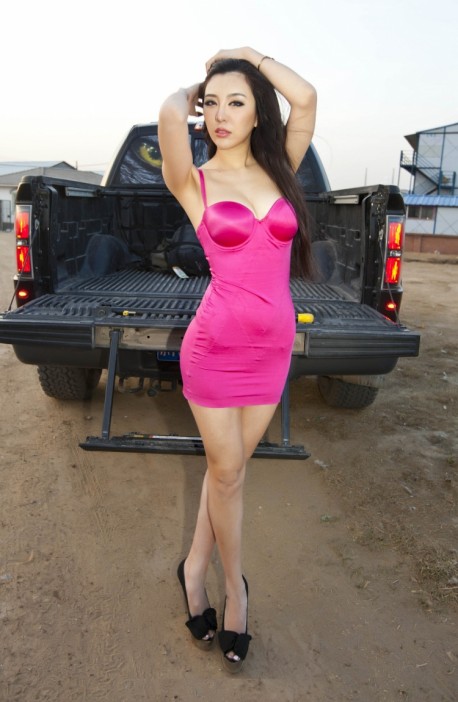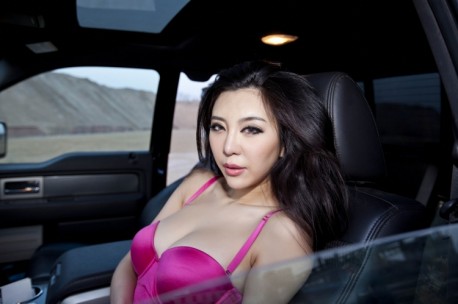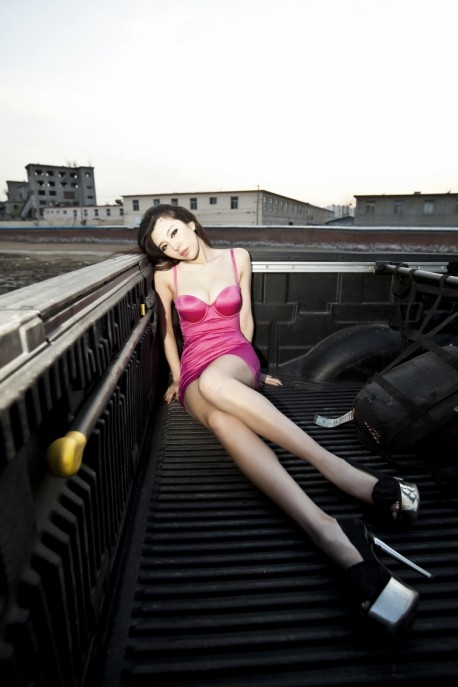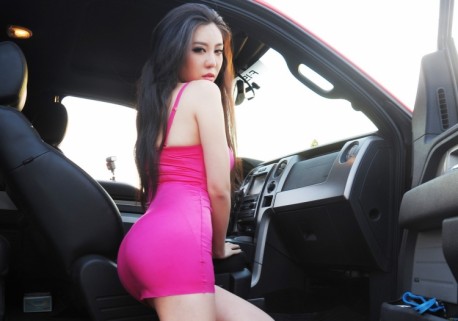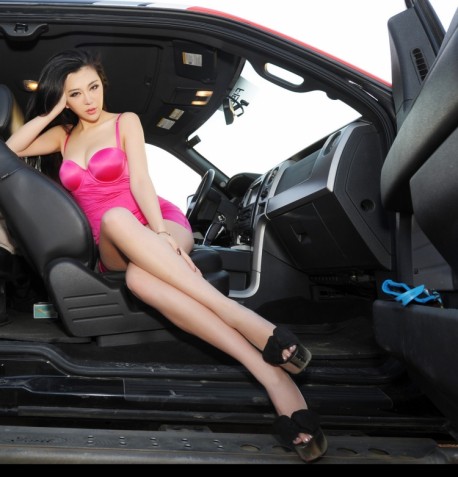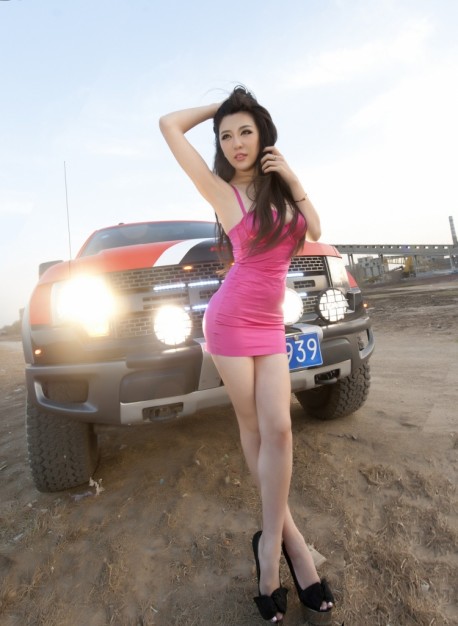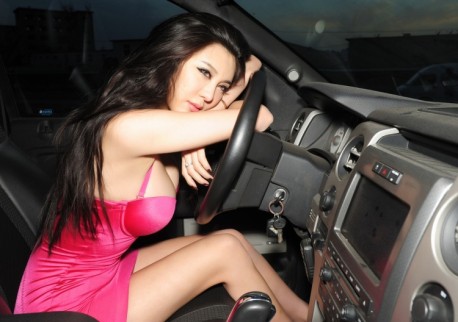 A hard day's work being pretty…