Jaguar has applied for patent on the Jaguar XFR-S super sedan for the China car market. The XFR-S will have its China-debut on the Beijing Auto Show in April and will be launched on the Chinese auto market in the second half of the year. The Jaguar XF is currently only available with the 240hp 2.0 and the 340hp V6.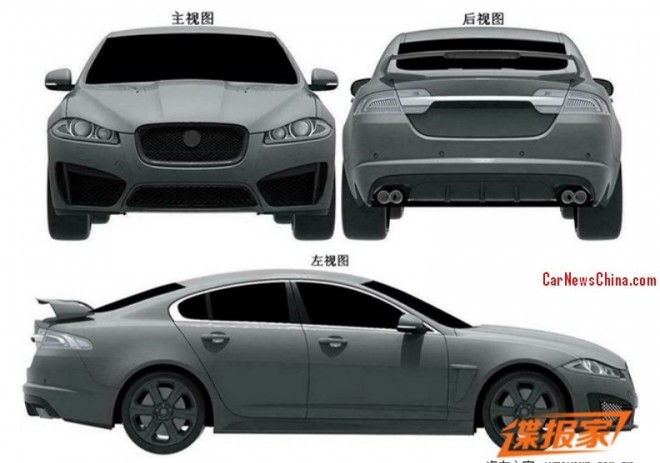 Amazingly, in a market where more power counts a lot, Jaguar doesn't offer any V8 or performance variants of the XF. However, that is going to change now with the supercharged XFR-S which is powered by a mad 5.0 liter V8 with an output of 550hp and 680nm, more than enough to make the omnipresent AMG, M, and RS a little bit nervous.
Interestingly, Jaguar will not offer the slightly less powerful but-still-very-fast XFR in China, and neither will it offer any of the other non-sporty V8 models. Price for the XFR-S is expected to start around 1.5 million yuan or 247.000 USD.
---