The new Citroen DS 5LS sedan is ready for the China car market, launch is confirmed for March 28. Price will start at 149.900 yuan and end at 249.900 yuan. The Citroen DS 5LS is a new China-only Citroen DS sedan based on the Citroen DS5 hatchback. The 5LS is an important car for the DS brand in China as Chinese car buyers in this segments prefer more conservative sedans over hip hatchbacks.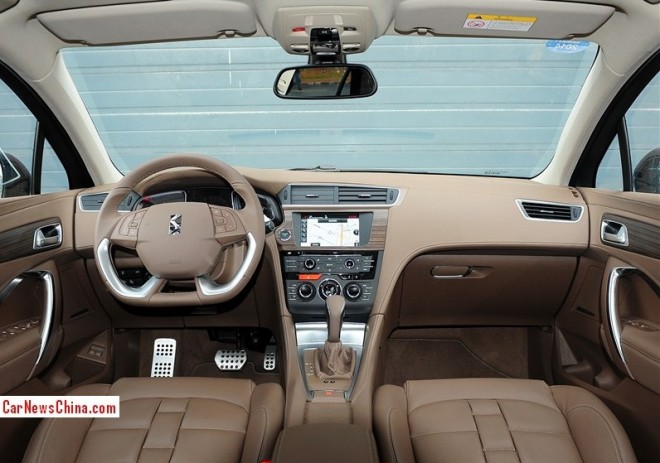 Fortunately Citroen didn't go too boring. The interior especially is looking very special with loads of leather, wood and chrome, and a rather mad steering wheel with a flat bottom and two giant chrome bars. Bigger: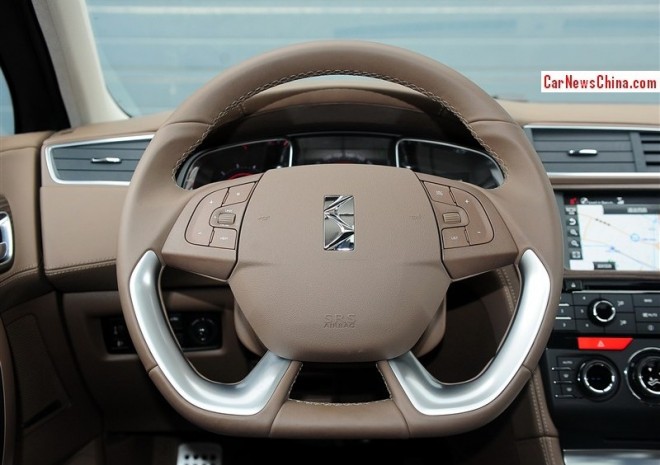 DS badge proudly on the wheel, no Citroen badges on the China-made DS range.
The Citroen DS 5LS will be made in China by the Changan-PSA joint venture that also makes the DS5 hatchback, and will make many other DS-branded cars in the future. There are currently no plans to sell the Citroen DS 5LS anywhere else but in China.
The DS 5LS will be available with three engines: 1.6T THP 160 with 163hp, 1.6T THP200 with 200hp, and the good old with 139hp. The 1.6 models will be mated to a six-speed automatic, the 1.8 will be mated 5-speed manual or a six-speed automatic. Size: 4702x1840x1515mm, wheelbase is 2715mm.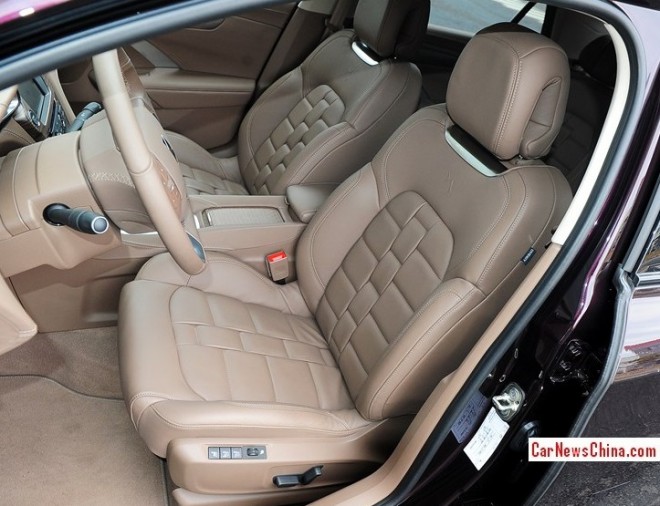 Seats very sofa-like with another interesting chrome decoration just under the headrest.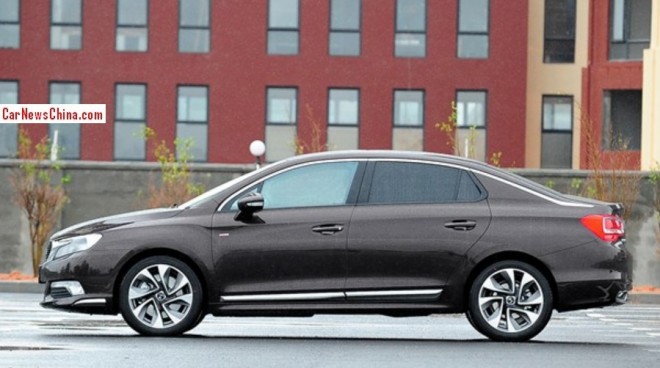 Best part here is the chrome strip running all the way from the A-pillar to the rear lights. Alloys look very speedy too.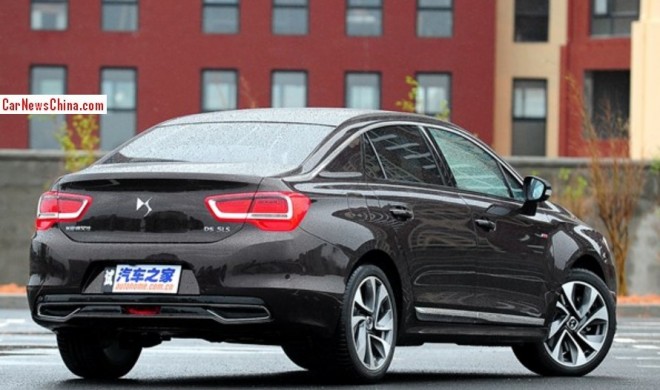 Exhaust pipes neatly hidden. This DS 5LS could be a big seller and the breakthrough the DS brand needs. But Citroen needs to move fast opening more dealers, they only got 22 in the whole of china now!
---