A very special Hongqi CA7220 EL1 limousine, Spotted in China in the great city of Shanghai by reader Anonymous, thank you for the pictures!  The Hongqi CA7220 EL1 is a stretched limousine based on the Hongqi CA7220 sedan, which again was based on the Audi 100 that was manufactured in China by the FAW-Volkswagen joint-venture, FAW is also the owner of the Hongqi (Red Flag) brand .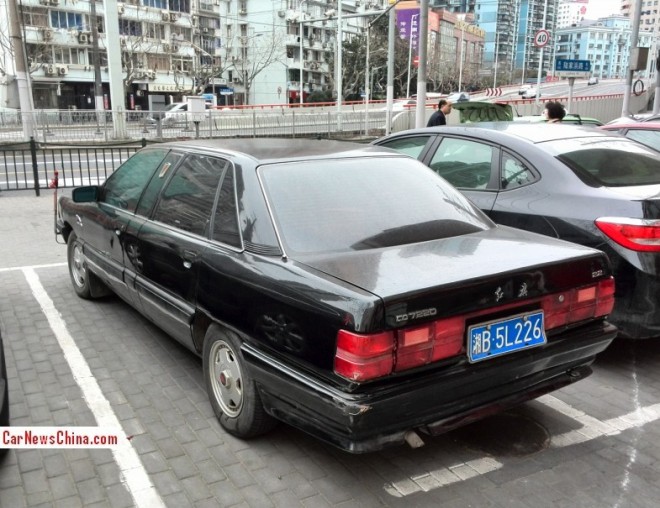 The CA220 EL1 is one of the rarest Audi-based Hongqi cars, as it was only produced in the year 1997. The stretched limousine was designed by Hongqi without any input of Audi. Wheelbase was extended by 250 millimeter in the middle to create more space in the back. This particular car in Shanghai is even more rear because it is fitted with the optional factory body kit and sporty alloys. Earlier on we met a standard example with standard wheel covers and a standard example with the sporty wheels.
Red flag ornament on the bonnet. The Hongqi CA7220 EL1 was available with two petrol engines: an Audi 1.8 or a Chrysler 2.2. The Shanghai car has a 2.2 badge on the back, so it likely has Chrysler power. Almost all cars were sold to the Chinese government, central and local, and to state owned companies. Today most are in private hands. Sadly, they are getting rarer by the hour as new environmental laws make it difficult to keep them on the road.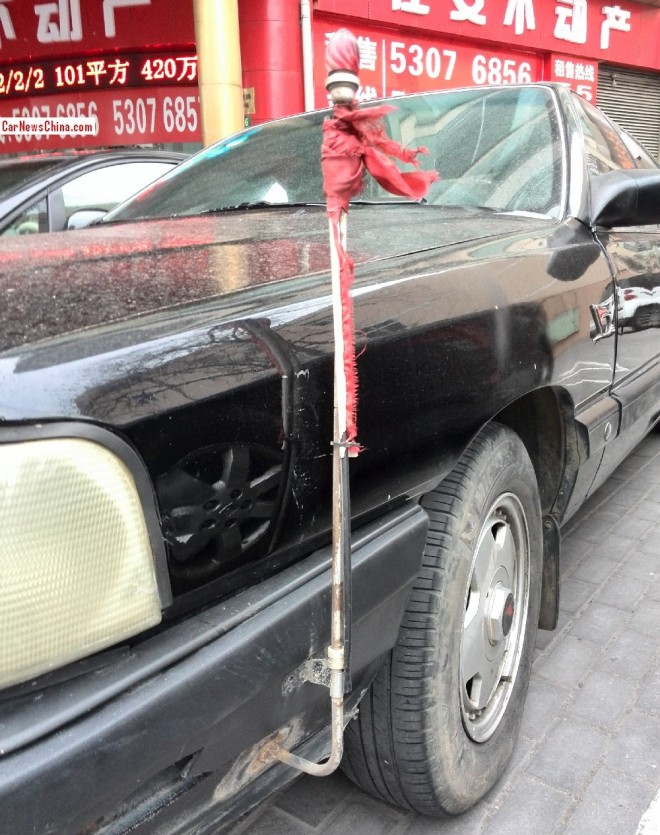 Flagpole indicates this once was a government car, used to transport high-ranking officials, dignitaries, and honored foreign guests.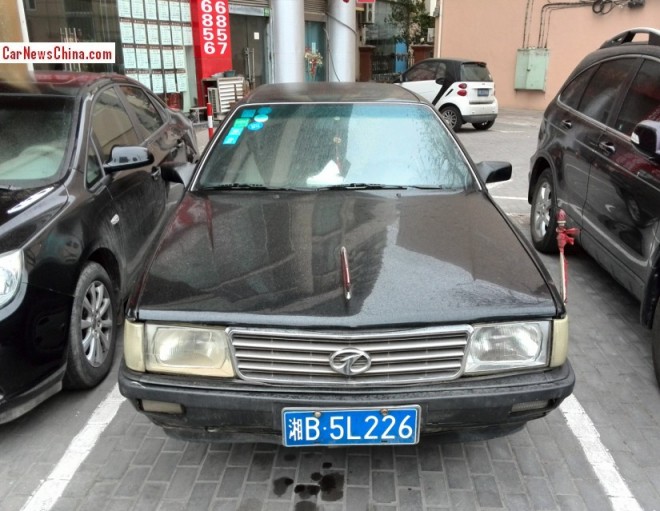 The period license plate is from Hunan Province, about 800 kilometer away from Shanghai. It might be an ex-Hunan provincial-government  vehicle that somehow ended up in down here.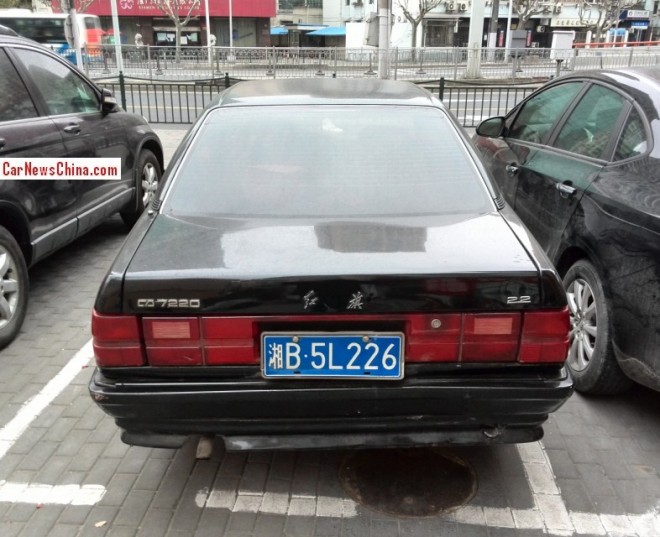 'EL1' part of the badge is missing. Hongqi in characters. 2.2 badge on the right. Sport bodywork needs a refit.
---