Today in China Car History another very rare Hongqi. This is the Hongqi CA7220 EL1 extended limousine, based on the standard CA7220. It is even more special than other Hongqi's because it was made only in 1997. The CA7220-series was based on the Audi 100 that was made in China by the FAW-Volkswagen joint-venture, FAW is also the owner of the Hongqi brand (Red Flag).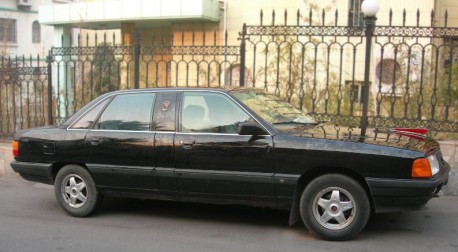 Wheelbase was extended at the B-pillar by 250 millimeter from standard 2669 to 2919, all extra space went to the passengers in the back. Sporty alloys came standard from the factory.  There were two engines: an Audi 1.8 or a Chrysler 2.2. The CA7220 EL1 was designed with the state in mind, by 1997 most Hongqi's were still sold to the government but some were also bought by private buyers.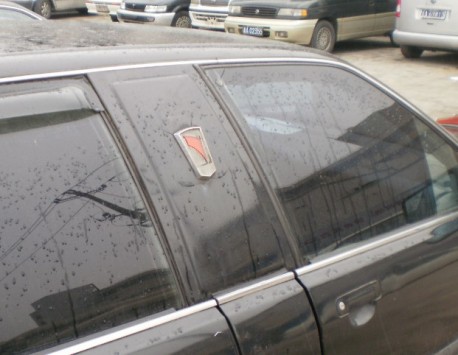 The CA7220 EL1 was dressed up with an extra red-flag ornament on the extended B-pillar. This fine ornament was previously used only on the 1993 CA7221 L (more on that one soon later) and sadly disappeared completely after 1997.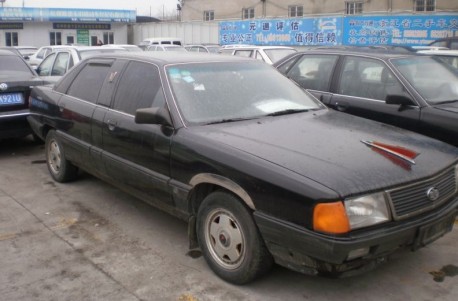 One with optional aluminum rims, at the front, rear rims probably lost…