The Haval H2 SUV debuted today on the Beijing Auto Show, and we think she looks very hot from behind. The Haval H2 is the smallest SUV of the Haval range, it will be launched on the China car market in Q3. Price will start around 80.000 and end around 100.000 yuan.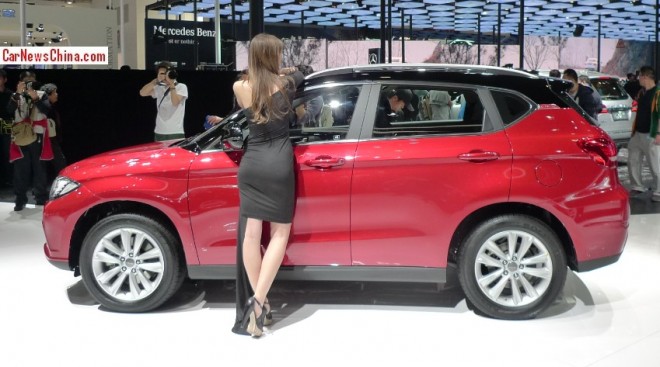 Not bad from the side either.
There will be two engines available: a 1.5 liter turbocharged four-cylinder with 150hp and 210nm, and a 1.5 liter four-cylinder with 105hp and 138nm. Both engines will be mated to a 5-speed manual or a CVT. Size: 4330/1815/1700, wheelbase is 2650.
The Haval H2 will compete with fine cars such as the Chery Tiggo, the Haima S7, and the Geely GLEagle GX7.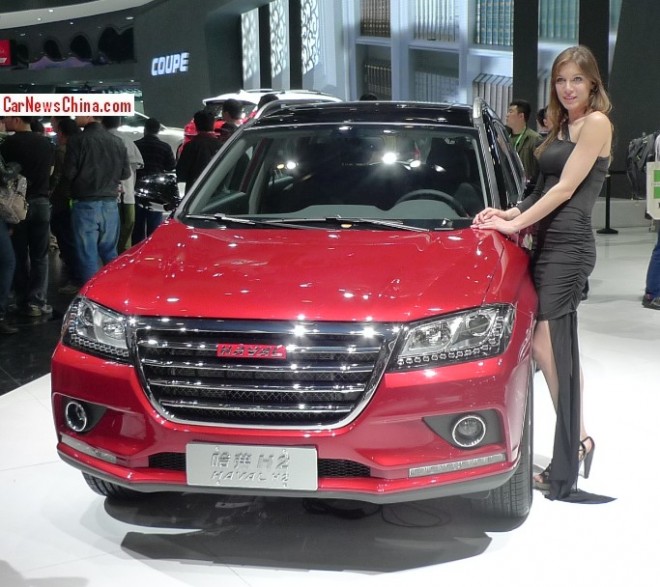 Impressive grille with heavily chromed bars, but Haval still doesn't really have a logo. The H2 won't stay the smallest Haval for very long as a Haval H1 is on the way. The H1 was expected to debut in Beijing as well but didn't appear.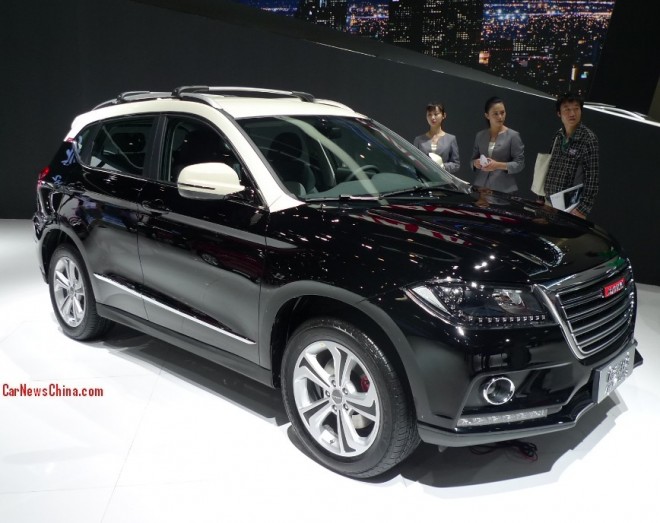 They had a black one two. All H2 come standard in two-tone color. Hip.
---