The new Toyota Levin (top) and new Toyota Corolla debuted on the 2014 Beijing Auto Show. The two vehicles look very similar and that is because they are essentially the same car, based on the 2013 Toyota Corolla E170. Obviously, there are a few differences in styling, but something else differs even more.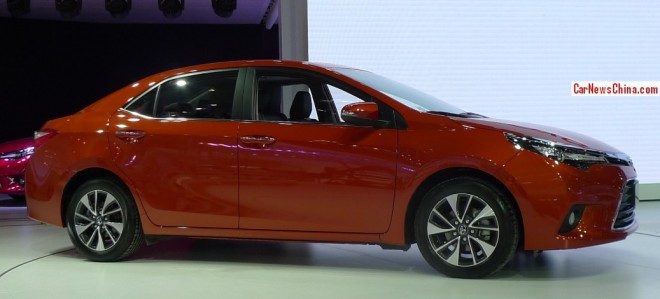 Toyota has two joint ventures in China and each wants to sell a car in the lucrative Corolla segment. Toyota agreed and gave the the new Levin to its Guangzhou-Toyota joint venture and the new Corolla to its FAW-Toyota joint venture. To prevent the vehicles competing too much with each other the various marketing departments came up with an ingenious plan.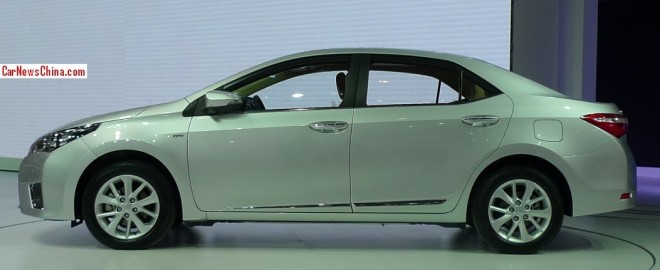 The Levin was to look sporty, aimed at younger buyers. The Corolla was to look sophisticated, aimed at older buyers. So the Levin gets a sporty grille and the Corolla a boring grille. Sporty alloys and boring alloys.
However, the engines are exactly the same 1.6 and 1.8 liter petrol, mated to a 5-speed manual or a CVT. Price will be exactly the same too, starting around 120.000 yuan and ending around 160.000 yuan. Both cars will be launched on the China car market in the second half of the year.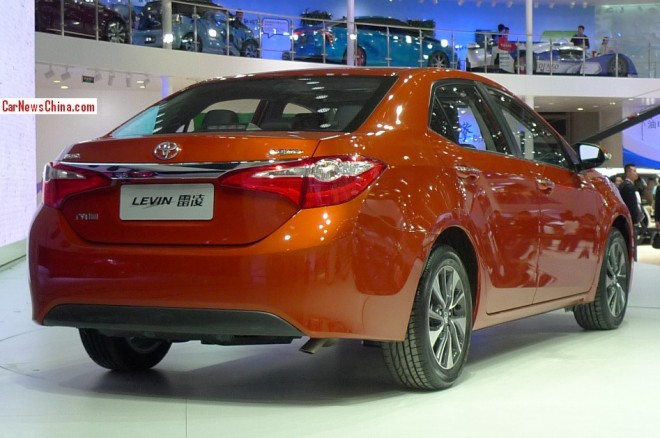 Sporty rear lights for young people.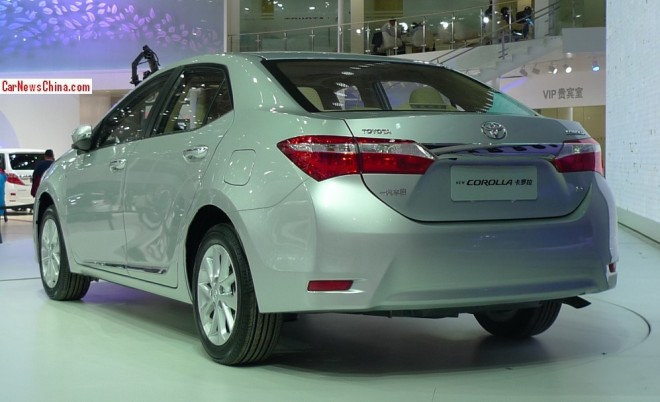 Sophisticated rear lights for old people.
All this waste of resources and marketing money is a rather typical result of the weird joint-venture system. Volkswagen, Honda, and others, are also selling various cars manufactured by their various joint ventures that are competing with each other, instead of with the competition. The Toyota marketing plan sounds like a good idea in theory, but then again,the joint ventures kinda got their own ideas sometimes. This was also on the Toyota booth: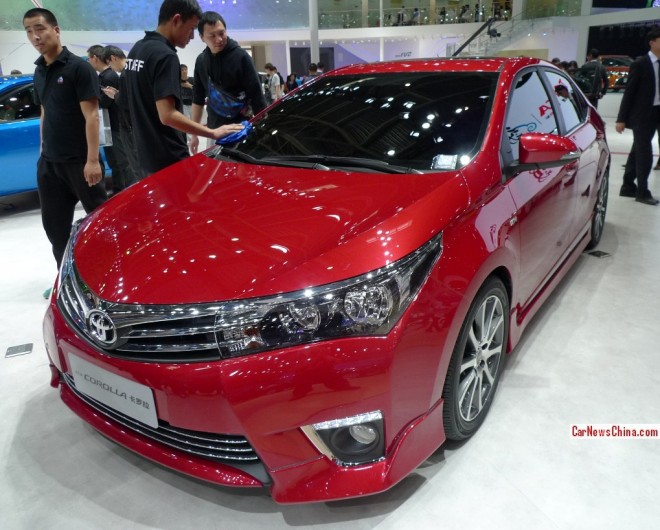 The sophisticated FAW-Toyota Corolla, fitted with a sporty body kit.
---