A very green Opel Astra F sedan, Spotted in China close to the eastern section of the Third Ring Road in Beijing. The good Astra was in a good shape; clean paintwork, no rust, no bruises, and no missing parts. The Astra F was manufactured from 1991 until 1998, it was never officially exported to China so how this Opel ended up in the capital is something of a mystery.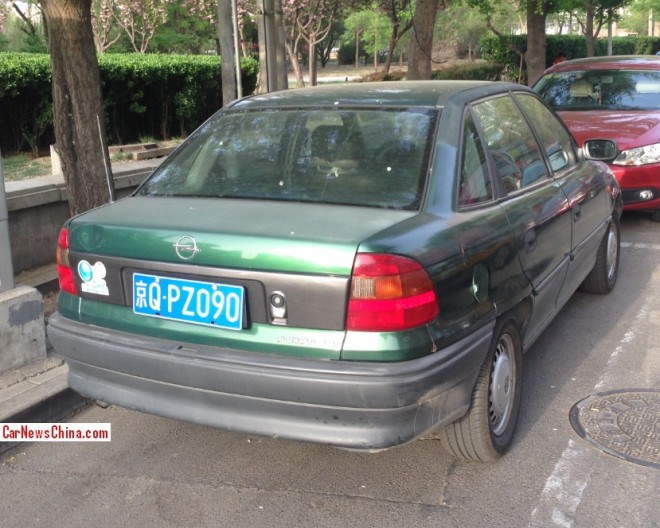 Opel badge still on the back. Wheel covers are period. The vehicle was surprisingly clean for dusty Beijing, indicating this Opel has a very happy owner who likes his old Astra clean, and that is a good thing! The Astra F was available with many an engine. The smallest was a 1.4 and the largest a hefty 151hp 2.0 turbo for the Astra GSi. Our Beijing car is powered by a 83hp 1.6.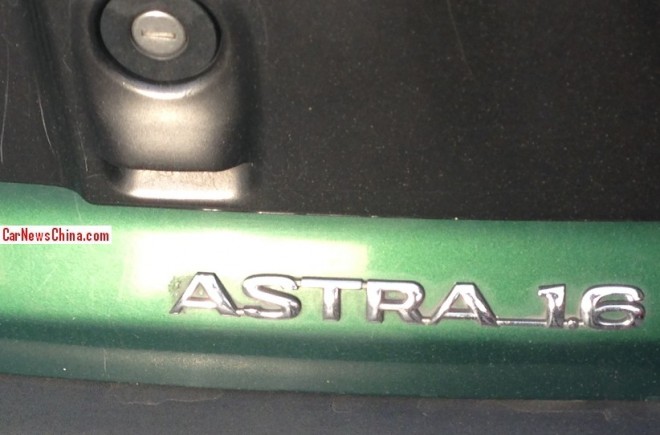 The Astra badge, shining proudly in the later afternoon sun. A very rare car in a very rare condition. May she ride the streets Beijing for a long time coming!