Spy Shots of the upcoming Qoros 3 Cross, a sporty crossover based on the Qoros 3 Hatch hatchback. The Qoros 3 Cross will debut on the Guangzhou Auto Show in December and launch on the China car market just before the end of this year. The 3 Cross got the typical cross treatment with extra plastic around the wheels, skid pads front and back, and slightly larger tires. But we miss the roof rack. A car ain't no cross without it!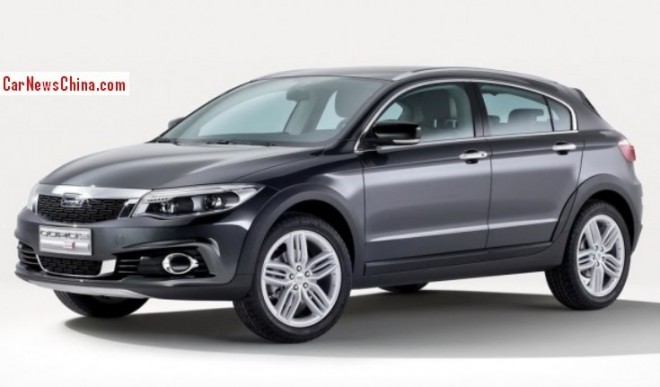 The Qoros 3 Cross was previewed by the 2013 Qoros 3 Cross Hybrid, as well without a roof rack and 'powered' by a hybrid drivetrain.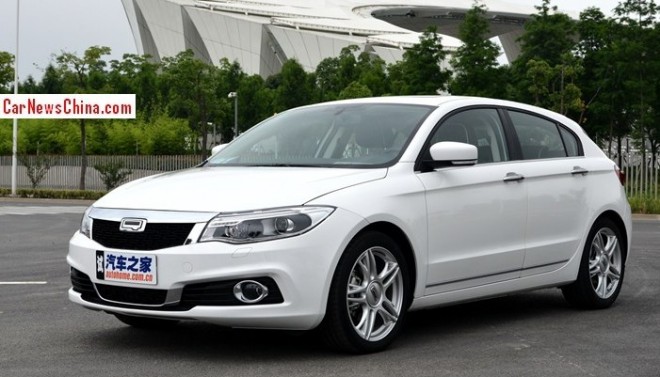 The Qoros 3 Hatch hatchback. Price starts at 119.900 yuan and ends at 171.900 yuan ($19.000 – 27.000). Engines: a a 1.6 with 126hp and 155nm and a 1.6 turbo with 156hp and 220nm, both mated to a six-speed manual or a 6-speed DCT.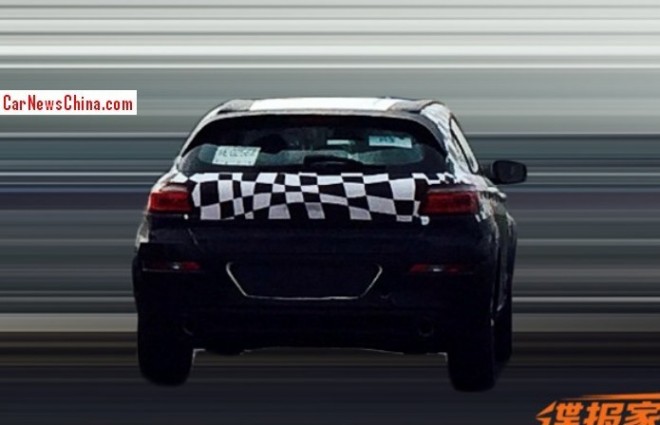 The Qoros 3 Cross will get the same engine. There are no plans for a hybrid yet. Price is expected to start around 130.000 yuan and end around 180.000 yuan. Note thick rubber strips on each side of the roof. Is that Qoros sneakily developing a roof rack..?