Ford will finally sell the Mustang in China. Exports will start next year. The Ford Mustang is mighty popular in China but only available via the gray dealer-to-dealer market. The official Ford Mustang is scheduled for launch on the Chinese auto market in the first quarter of 2015.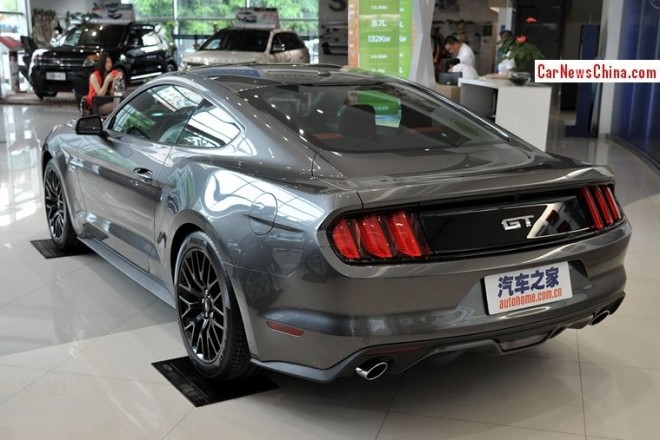 One gray pre-production Mustang GT was seen in a Ford dealer in Beijing, shipped to China by Ford to whet the Chinese appetite. Mass production of the 2015 Ford Mustang will start on September 19.
The Mustang will be available with the 2.3 four-cylinder, the 3.7 V6, or the 5.0 V8. The addition of the latter is a smart move. The main competitor of the Mustang is the Chevrolet Camaro, which is officially marketed in China, but only with the 3.6 V6 under the bonnet. Price starts at 455.000 yuan ($73.000).
Price for the new Mustang is yet unknown. The outgoing 3.7 V6  'Stang starts around 500.000 yuan ($80.000) on the gray market. Ford will surely sell it cheaper than that and the 2.4 will be much cheaper again.