The one and only Citroen Numero 9 concept car, Spotted in China in a DS World Citroen DS dealer in Shanghai by reader Anonymous, thank you for the pictures! This is exact the same location where Anonymous met the Citroen Metropolis concept and where I met the Citroen DS Wild Rubis concept. Citroen is touring the concept cars through China to attract attention to the real-world DS cars.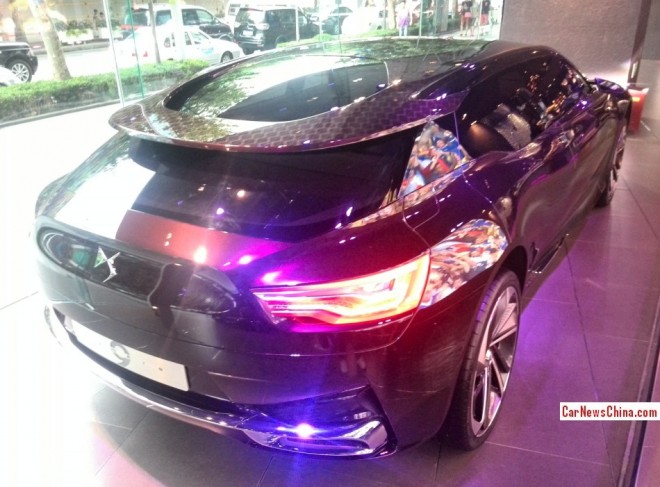 The Citroen DS Numero 9 debuted on the 2012 Beijing Auto Show. It previews a future full-size DS9 sedan for the Chinese car market. The concept is 'powered' by a hybrid drive train consisting of a 225hp 1.6 petrol turbo and a 70hp electric motor. Total power is 295hp and that is impressive but Chinese car buyers in this segment like big engines in their big cars, so Citroen will likely offer a V6 as well as a hybrid.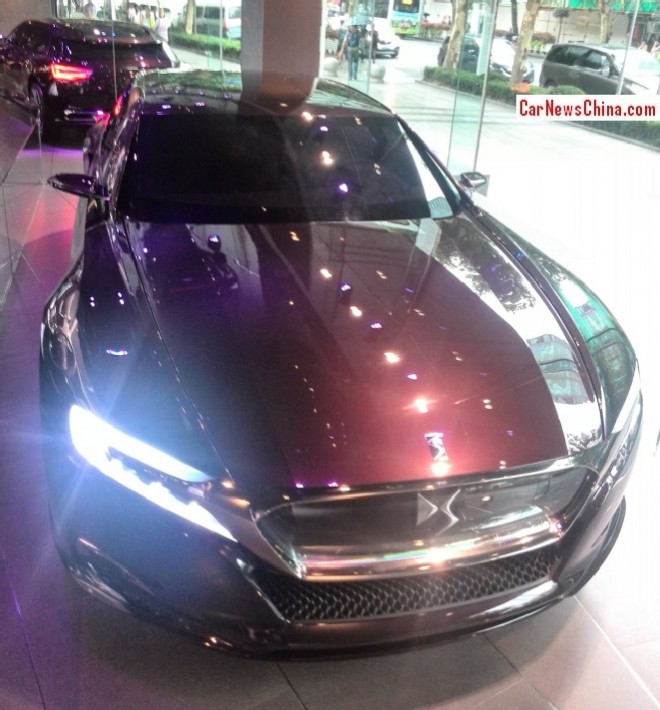 No matter the eventual engine; the DS Numero 9 is a stunningly beautiful car. May the production version look just alike. Fat chromed grille will be loved!