The Citroen Numero 9 concept car debuted at the Beijing Auto Show. The Numero 9 previews the upcoming Citroen DS9, the intended flagship of the DS-range and with that of the Citroen brand. The DS-range will be made in China by the new Chang'an-PSA joint venture, this will include the DS9 when it hits the market in around three yeard. The Numero 9 was painted in sexy purple, put on a purple rug and lighted by a horrible ornament that hung right above the front window. All this made picturing this thing a bit challenging.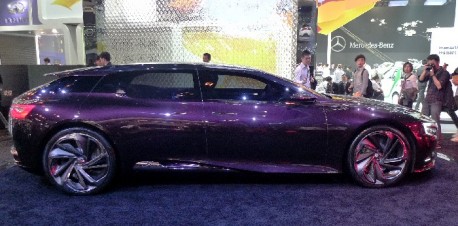 As any good concept car the Numero 9 is a hybrid. Patrol engine: 1.6 THP with 225hp and 275nm. Electric motor on the rear axle: 70hp and 200nm. Total power is 295hp. Range on electric power: 50km. Top speed is 244km/h and 0-100 whizzez away in 5.4 seconds. When the Numero 9 arrives at the dealers the hybrid will likely be just one of several power trains. For the Chinese market for sure Citroen definitely needs to offer a V6.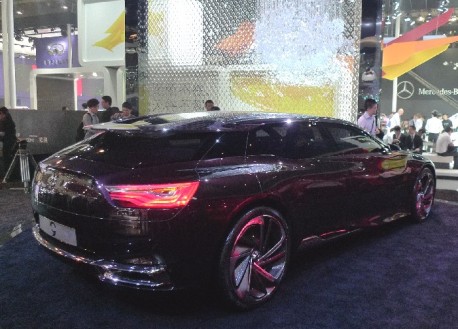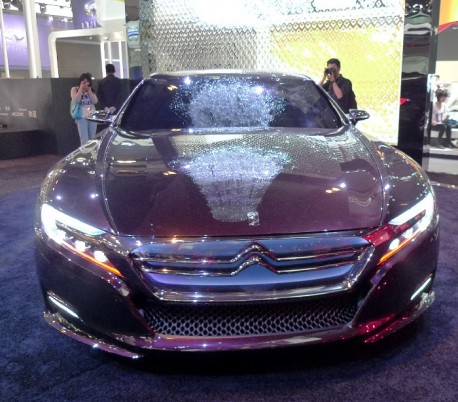 The Light in action. Many photographers asked Citroen booth-people whether someone could switch the damn thing off. They said they couldn't. Is Citroen hiding something for us journalists? Maybe they want to prevent pic taken from the interior, which the Numero 9 doesn't really have. Metal-wise a fine car but this wagon-crossover concept thing won't work in China, Citroen needs a sedan, like the 2010 Metropolis concept.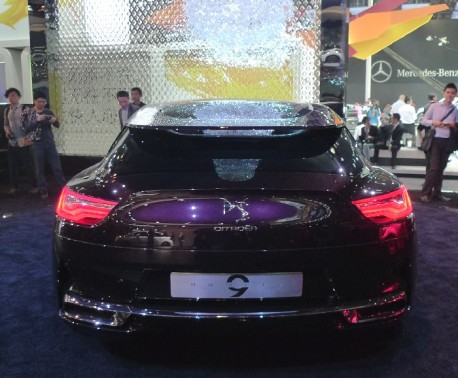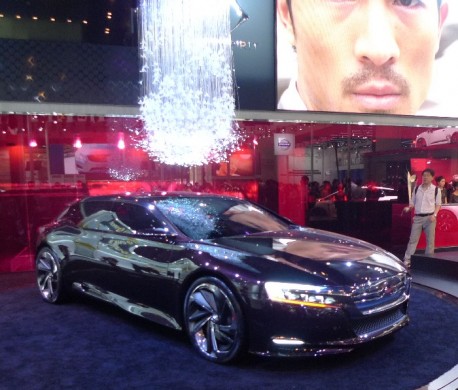 A photographer's nightmare…