Byton K-Byte Concept
This is the all new Byton K-Byte Concept, a concept car previewing an autonomous electric sedan that will be launched on the Chinese car market in 2021. Byton also announced they have renamed their original Concept SUV to Byton M-Byte Concept. This car will launch in 2019.
The sedan is a beauty, looking very modern and yet somewhat traditional. There are sensors on the roof and on the front fenders.
Byton K-Byte: 4950/1950/1500, and wheelbase is 3000.
Tesla Model S: 4970/1964/1445, and wheelbase is 2960.
That, is close.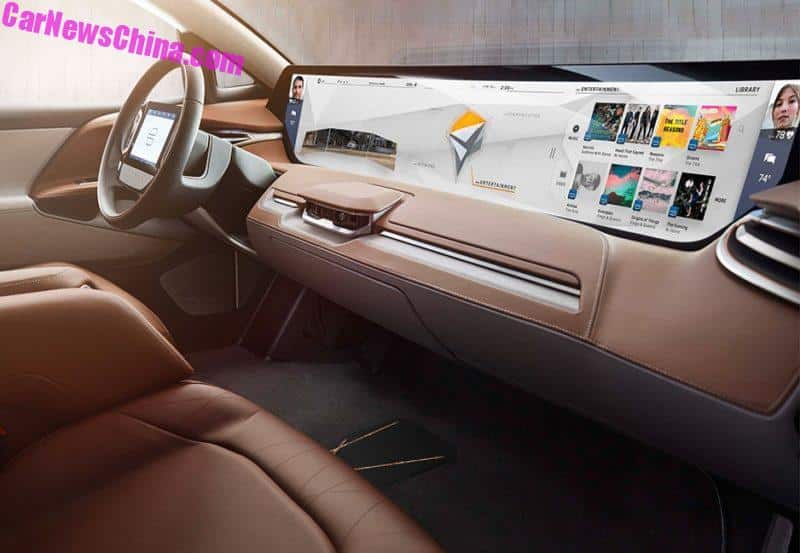 The dash comes with one giant cabin-wide screen, just like in the Byton Concept/M-Byte Concept.
The K-Byte and M-Byte will use the same electric drive train: two electric motors, good for a combined output of 470 hp and 710 Nm. The motors are mated to a 95 kWh battery back. Range will be 520 kilometer.
At launch, the M-Byte will have L3 autonomous-driving technology. This will be upgraded to Level 4 in 2021. The K-Byte will have Level 4 from start.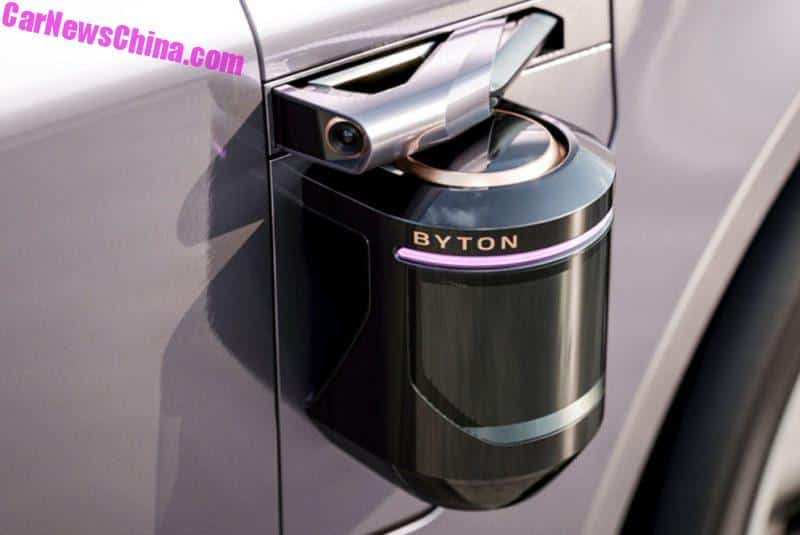 Who said sensors are ugly? Byton shows they can look ultra cool.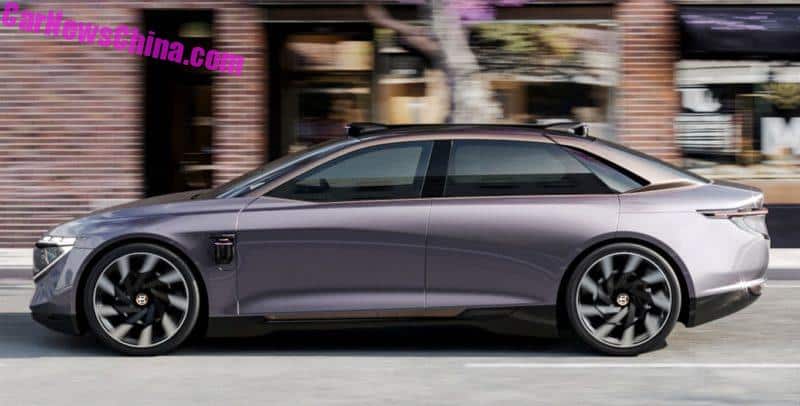 Byton also announced they plan to have 25-30 brand stores in China by the end of the year. Trial production at their Nanjing plant has started, pre-production of the M-Byte will begin in the first half of 2019, and full production in the second half. That means the M-Byte won't hit the market before late 2019, with the K-Byte set to follow in 2021.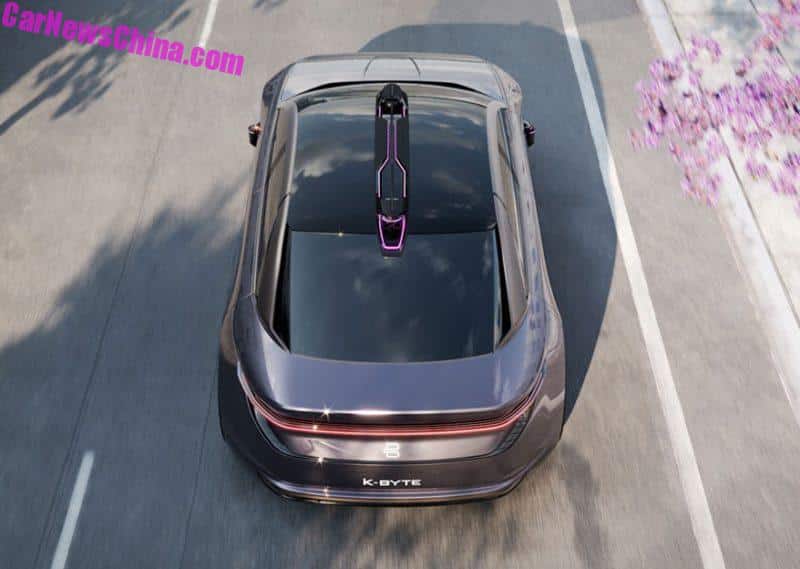 Purple lines on roof match with tree, and with our watermark.