The one-an-only Citroen Metropolis concept car, Spotted in China in a 'DS World' Citroen DS dealer in Shanghai by reader Anonymous, thank you for the pictures! This is exact the same location where I met the Citroen DS Wild Rubis concept in May last year. Citroen is touring the concept cars through China to attract attention for the real-world DS road cars.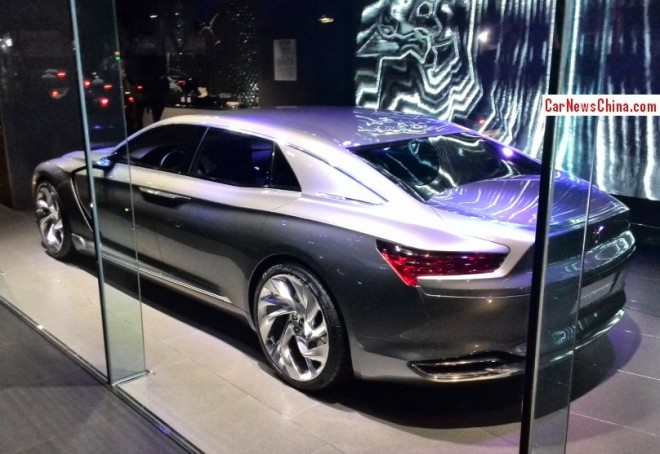 The Citroen Metropolis debuted on the French pavilion of the Expo 2010 in Shanghai and made its public debut on the Guangzhou Auto Show in December 2010.
At the time, Citroen said the Metropolis was 'powered' by a plug-in hybrid drivetrain set-up around a 4.0 V8 petrol engine. Citroen wasn't really busy with the DS brand yet in 2010 so the Metropolis was simply branded as 'Citroen'. But even so, it was very clear that the Metropolis was previewing a future large DS sedan, dubbed DS9.
In 2012 Citroen debuted a brand new concept called the 'Citroen DS Numero 9' which in many ways was the successor of the Metropolis. The Numero 9 did away with the sedan-shape and in came a hatchback-wagon-crossover thing, again previewing the DS9. Chinese car buyers however aren't into expensive hatchbacks and China didn't like the Numero 9 very much.
It is therefore expected that Citroen will launch a new DS concept on the Beijing Auto Show, with a sedan shape and harking back to the Metropolis. This is likely why the four-year old concept car suddenly popped up in Shanghai.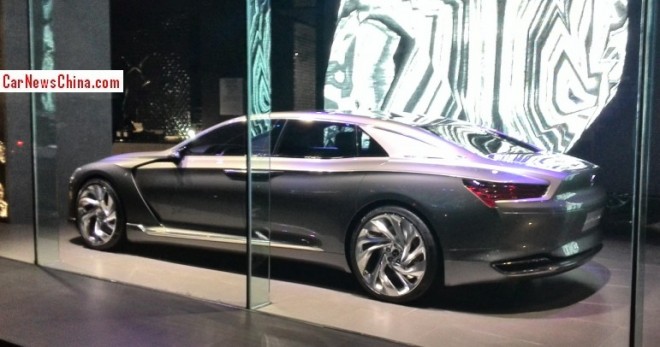 ---