Today I went to see 'DS World' in Shanghai, where I met the Citroen DS Wild Rubis concept car. DS World is a very hip kinda dealer, selling only the DS-range in a cool building with cool furniture with a cool floor and many other cool things. An interesting car-shopping concept and a first in China.  The Citroen DS Wild Rubis had its worldwide debut on last month's Shanghai Auto Show, where it was almost invisible thanks to an idiotic light ornament. It was much better visible now…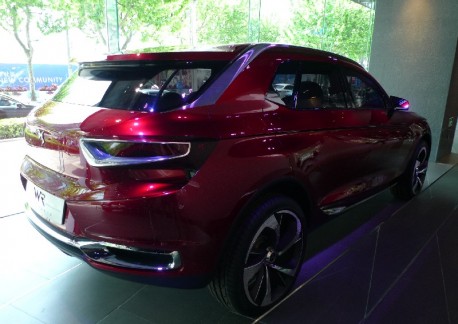 The production version of the DS Wild Rubis will be based on the Citroen DS5, and it will likely be called DS X7. The Citroen DS5 and the DS X7 will be made in China by the Chang'an-PSA joint venture. The China-made DS5 will debut on the Chinese car market in the third quarter of this year, the DS X7 will follow in 2014.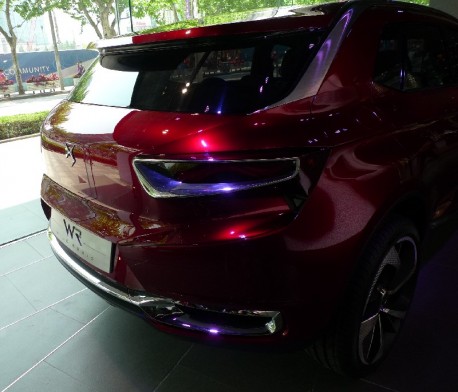 Talked with Citroen staff. [Staff said]: 2014 confirmed. based on DS5 confirmed. Chrome on bumper will go. Chrome on C-pillar will stay. Engine the same 163hp 1.6 turbo as in DS5. Hybrid maybe. Every brand in China needs an SUV. DS-range is selling OK but needs more dealers. One new 'hip' dealer costs 1 million USD to built. Hip dealers are always in city centers so rent is very high. Price of the DS X7 will start around 270.000 yuan. [/staff said)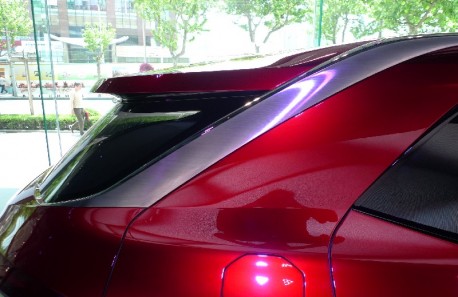 C-pillar loox very cool but also shows there won't be that much extra space in the back compared with base DS5.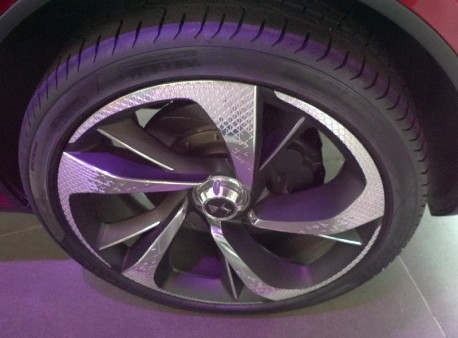 Alloys a bit concept-ish but DS being DS, they might just make 'em (staff didn't know).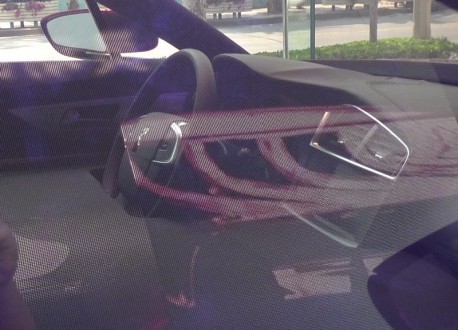 Interior looked pretty weird with some sorta cardboard covering half on the place. We saw this earlier when the Wild Rubis arrived at the Shanghai Auto Show, and we thought it was for safe-packing purposes, but apparently Citroen is hiding something under there…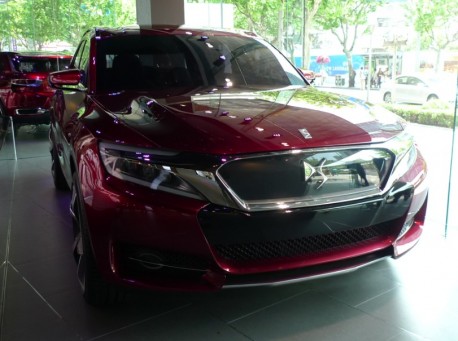 Design a bit messy up front but fat chrome grille will be appreciated in China.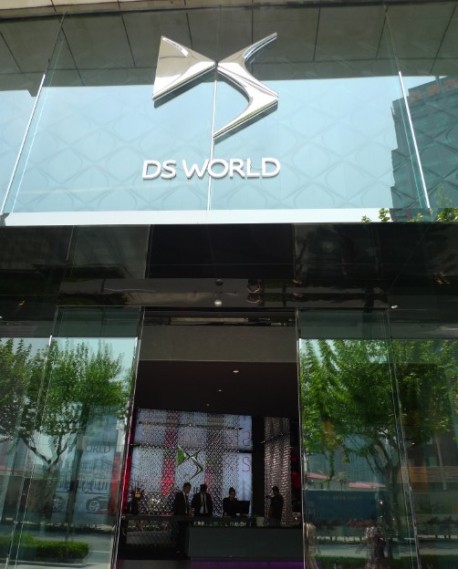 Hip salesmen in hip suites looking hip in hip DS World. Hip saleswomen fiddles hiply with hip computer.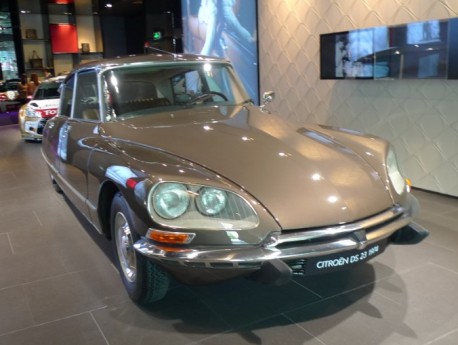 From a long-forgotten time when cars were truly original; a 1974 Citroen DS 23 Pallas. Still as hip as they come…