We are wrapping up our coverage of the 2014 Chengdu Auto Show. It was a good one with many a new car, although not as many as we expected. Too bad! Now for the girls. Lot of pretty, but not very sexy. The times they are a changing… Starting with a sweet smiling snoesje from Honda wearing a white dress with some red.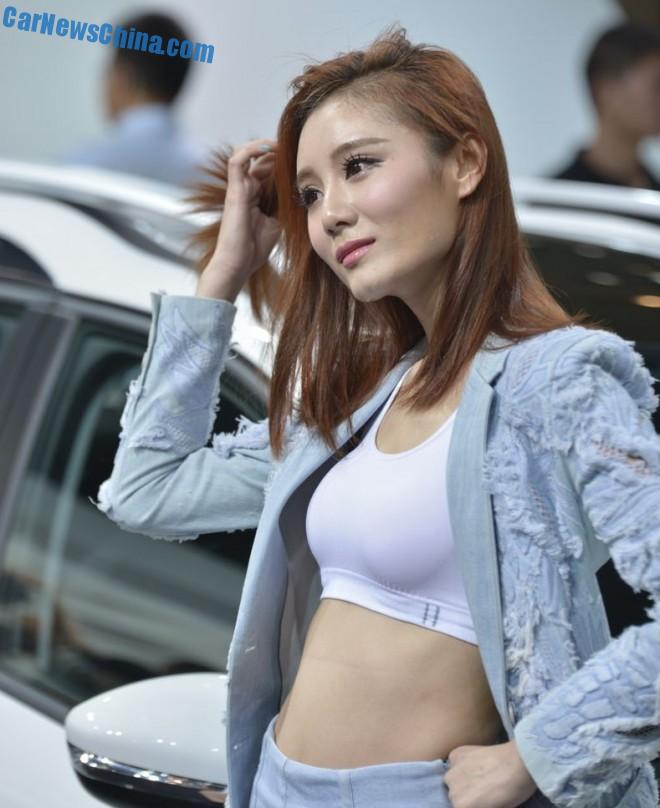 Peugeot is seriously trying but this babe ain't happy..
The central Chinese government, prudent boring old men in Beijing, has made it very clear that too much sex on auto shows is no longer allowed. If organizers try to sex up the show anyway they face harsh penalties and even permanent closure of the event. The organizers thus are scared shit and are doing what Beijing says. The result is easy too see. The girls in Chengdu, a hot spicy city with hot spicy girls, look like they dressed up for church. Ah the good old days!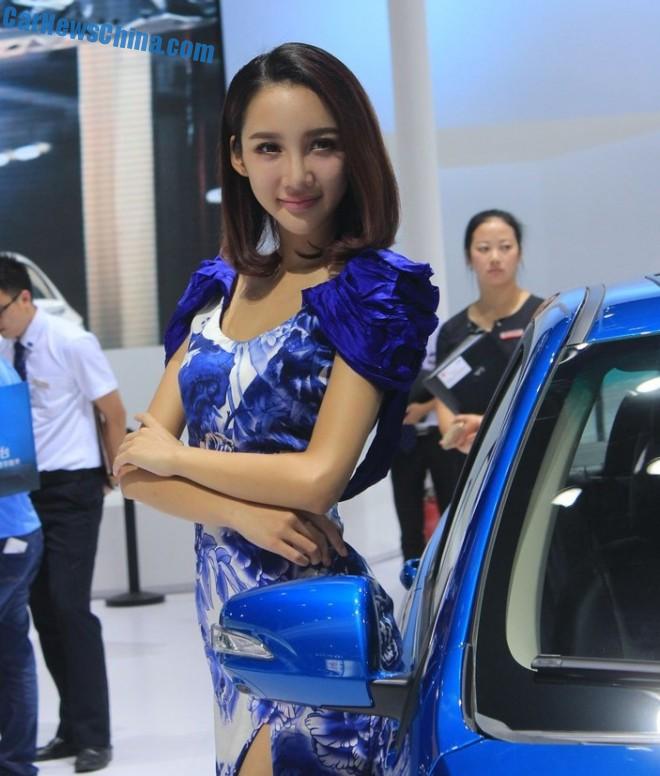 BYD. Not electrified.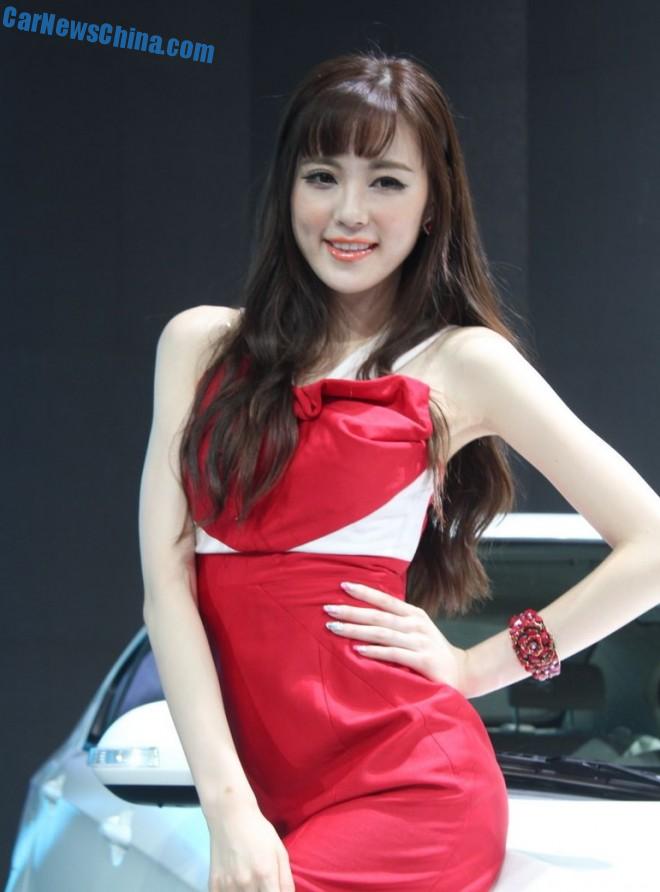 Dongfeng. Red dress is bigger than white car.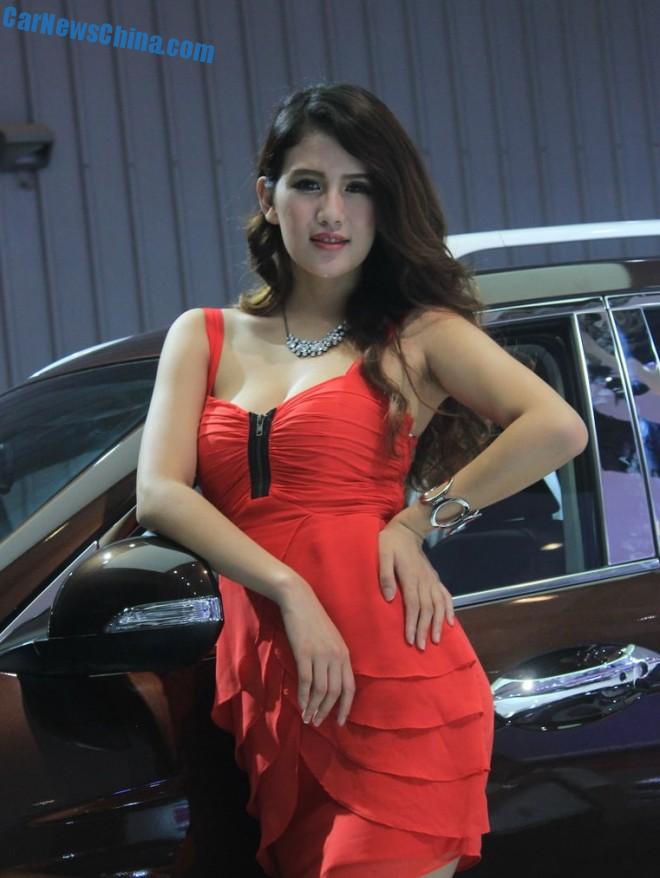 Guangzhou Auto. The zipper stays up.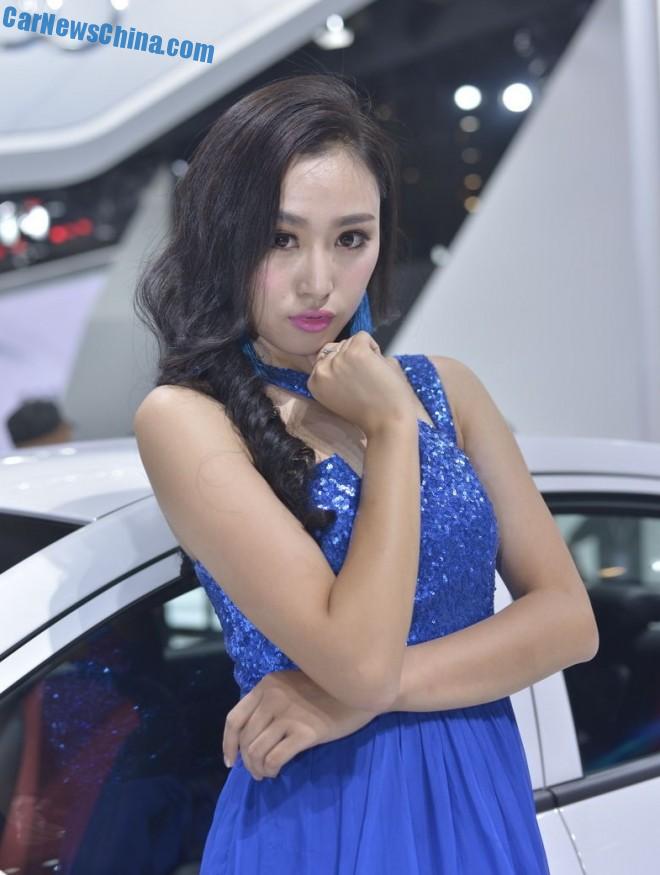 Geely. She probably knows Ash.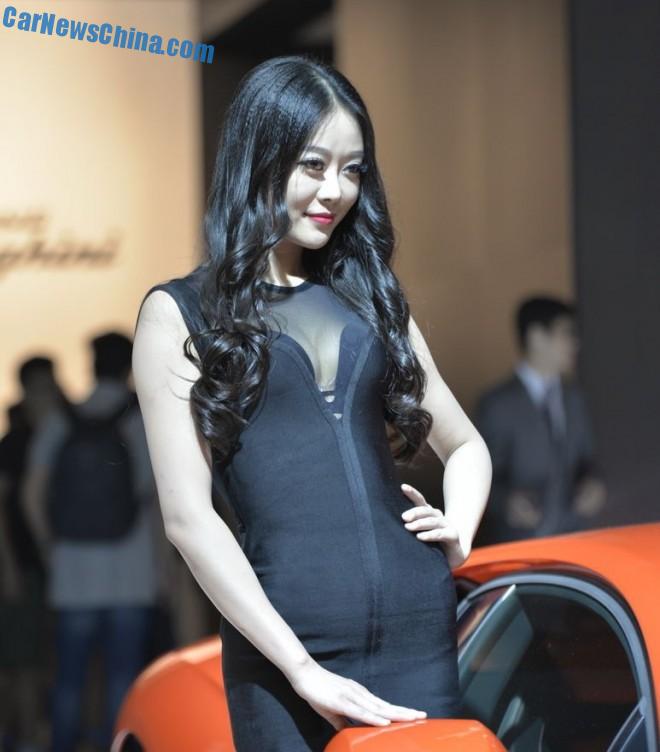 Lamborghini. Most sexy on show, and that says it all.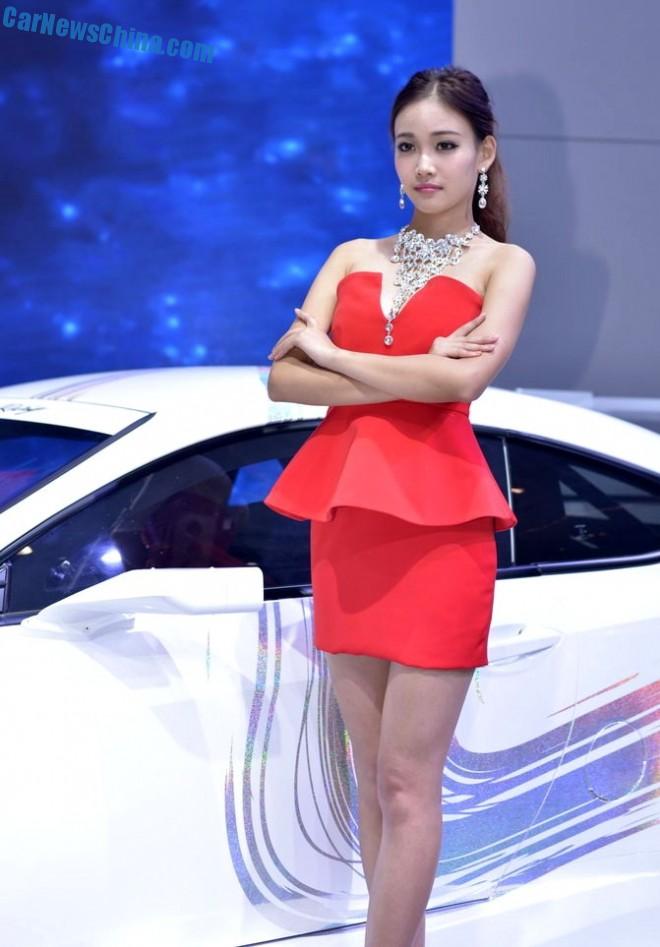 Lexus. Flat chested for a flat lines company.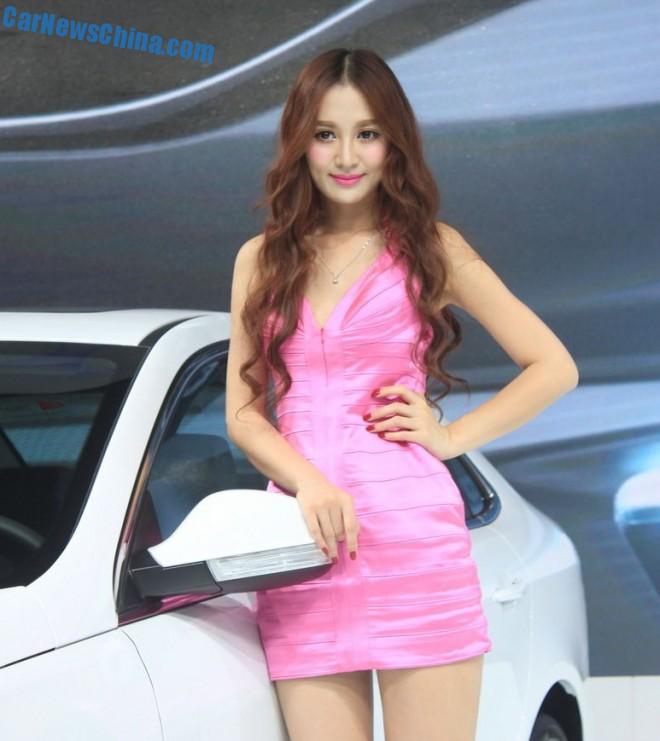 Chery. In Pink. We normally like Pink.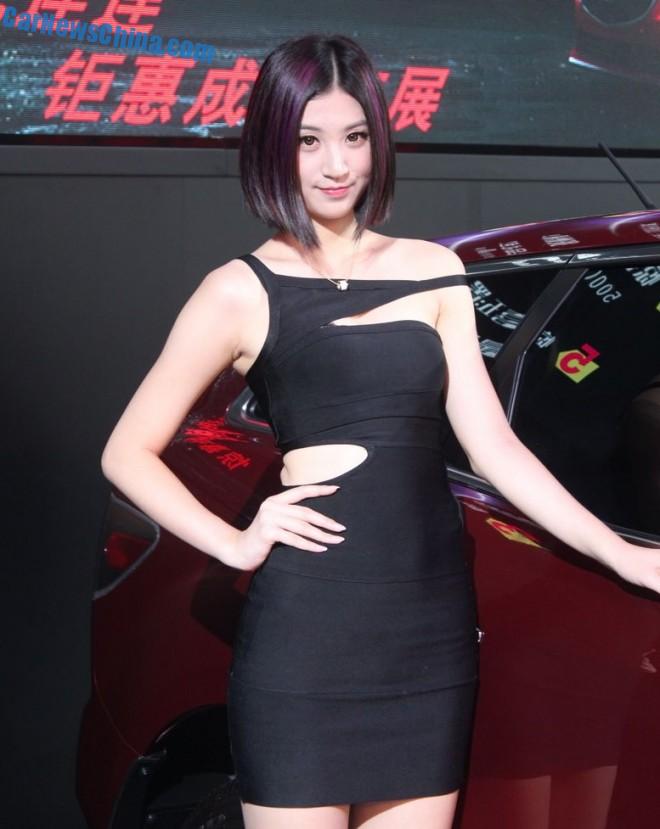 Mazda. Her dress is torn apart. Bet she got stuck in the mess in the subway that morning!
We were planning two posts on the girls of Chengdu, but these ten are the very best we found. The rest looks even more church-ready. So we decided to cancel Part II, except if you great readers Really Want More. Let us know in the comments…