The 10th International Hainan Auto Show was held in the great city of Sanya in the always sunny island province of Hainan, where beach is the second word in every sentence, after beer and just before babe. No wonder thus that the girls at the auto show were dressed in very summer.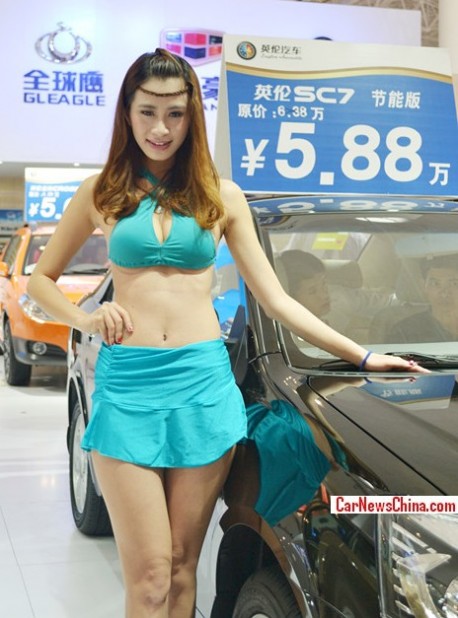 There wasn't any car news from the Hainan Auto Show. There never is. Local show like this are basically dealer-organized where visitors can buy cars straight from the floor. The girls in their neatly washed blue bikinis work for Geely Englon. On pic a sweetie standing next to a brown Englon SC7, down from 63.800 yuan to 58.000 yuan.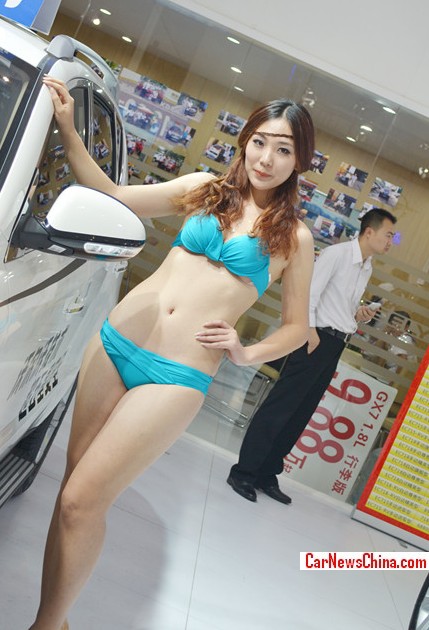 The 98.800 Geely Englon GX7 with 1.8 liter engine was apparently sold already.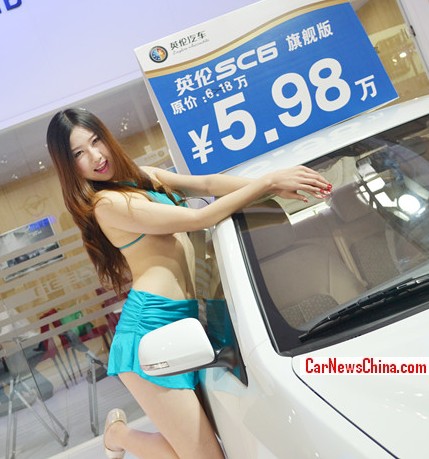 Who can refuse an Geely Englon SC6 for only 59.800 yuan?, with a sales woman as pretty as this one explaining the pro's of the A-pillar.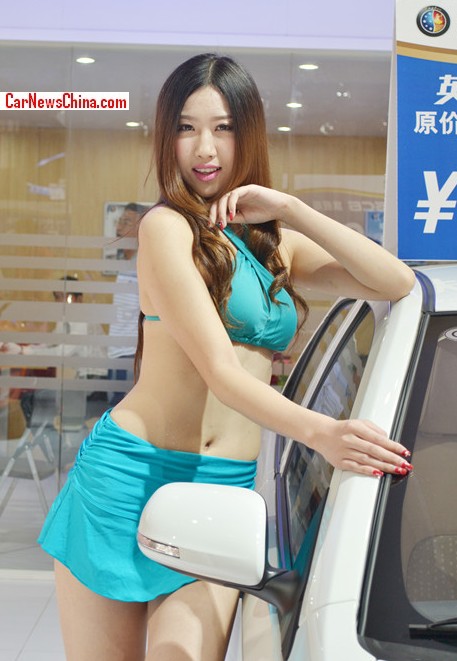 The A-pillar is very smooth.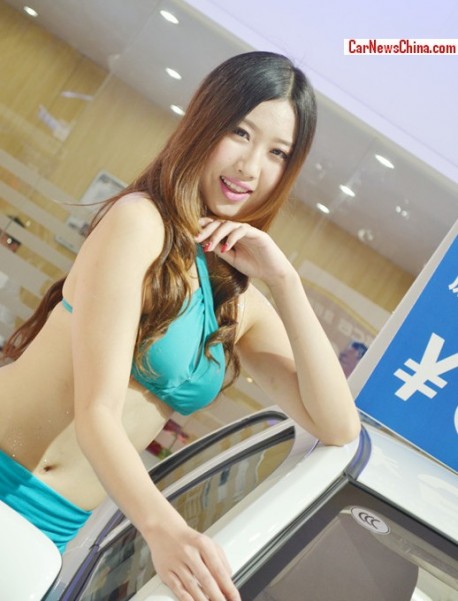 The A-pillar is very strong.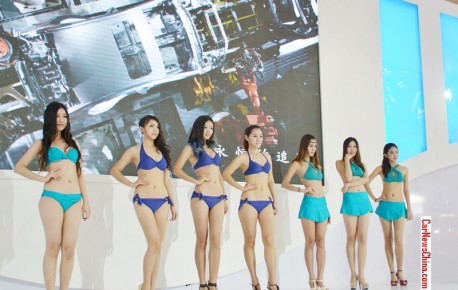 They had a lot of girls. Some in slightly darker suits.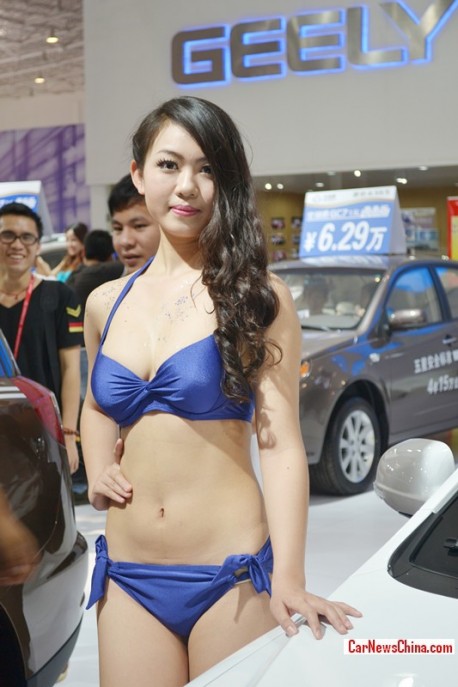 Not sure what she is selling, but I am a buyer!