The 2015 Kia Sportage SUV has been launched on the Chinese auto market. Price starts at 164.800 yuan and ends at 249.800 yuan. The 2015 Kia Sportage comes with a facelift that includes new grille, new headlights, new rear lights, and new bumpers.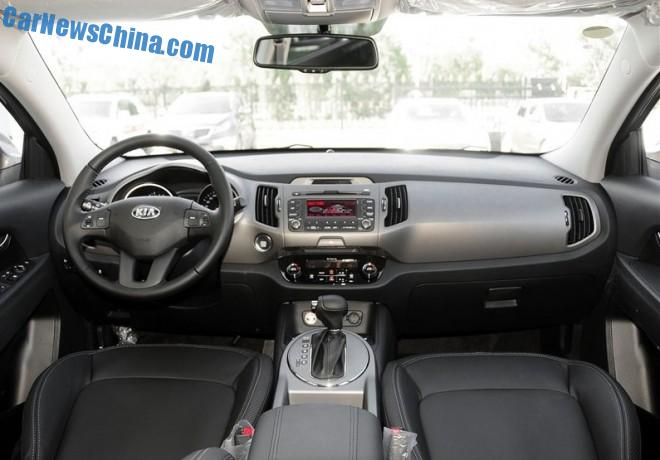 The interior looks slightly dated with that busy center console and without a larger screen. Color combinations a bit messy. Gray with black with alu with other black and other black again. Got me all dizzy here.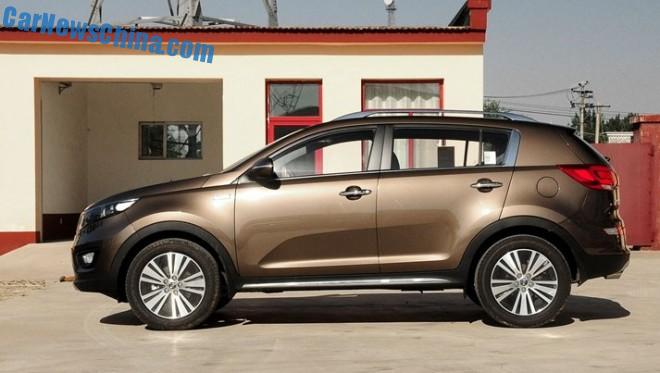 The Sportage is available with two four-cylinder petrol engines: a 2.0 with 165hp and a 2.4 with 174hp. No downsizing to turbo for Kia! Both engines are mated to a six-speed manual or a six-speed automatic.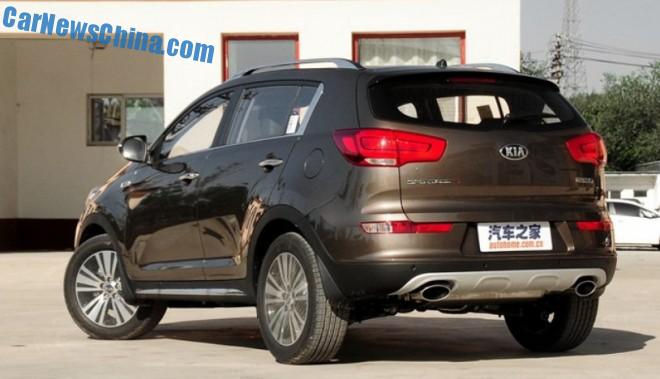 New rear bumper with integrated skid pad kinda hip.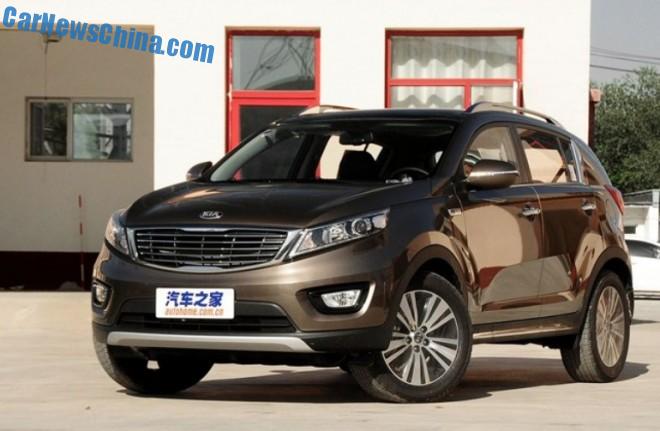 Now without a lady in green.