This is the final production version of the Haval H9 SUV, it will be launched on the China car market in early 2015 and price will start around 220.000 yuan. The Haval H9 debuted in April on the 2014 Beijing Auto Show and will be launched on the Chinese auto market in the second half of this year. The Haval H9 is the largest vehicle ever developed by Great Wall Motors.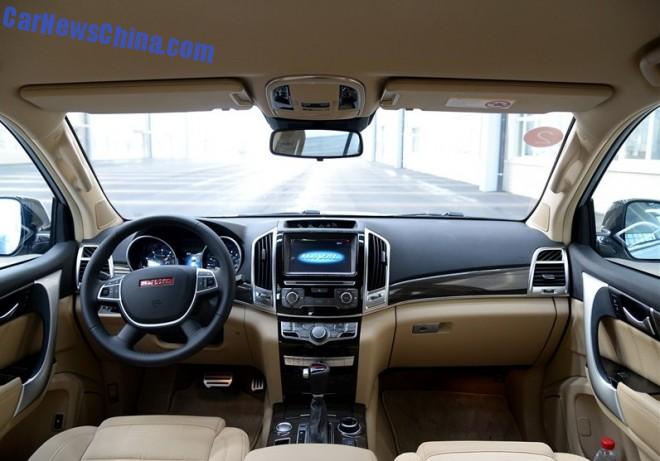 Nicely designed dash with expensive looking materials and well-thought ergonomics. Wood particularly good. Alu in doors probably a bit too much. Screen is huge: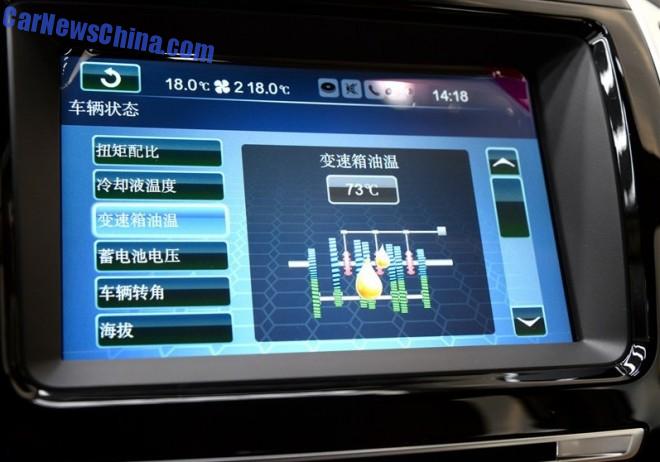 The infotainment system for checking the engine temperature, watching TV, sensing SMS messages or email, finding our way, listening to music, or do whatever else it can.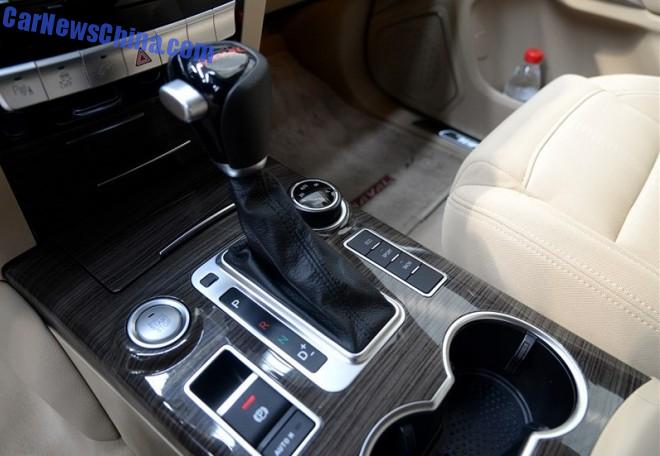 Start button on the center tunnel, just in front of the tiny electronic parking brake. Double cup holder can he heated or cooled.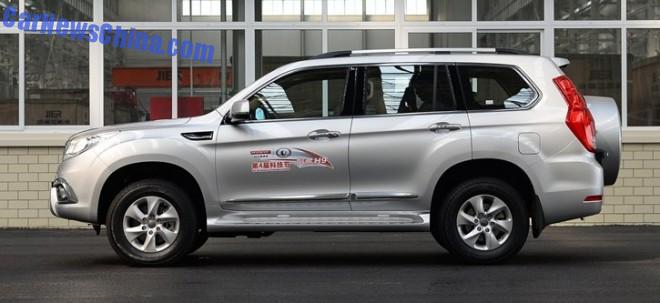 Just new and already sexed up with a pretty sticker on the door.
The Haval H9 will be available with two brand new engines developed by Great Wall: a 2.0 turbo with 218hp and 324nm mated to a 6-speed automatic, and a very hot 3.0 V6 turbo with 333hp and 480nm, mated to an 8-speed automatic. Drive train is a new all-wheel drive system. Size: 4856/1926/1910, wheelbase is 2800.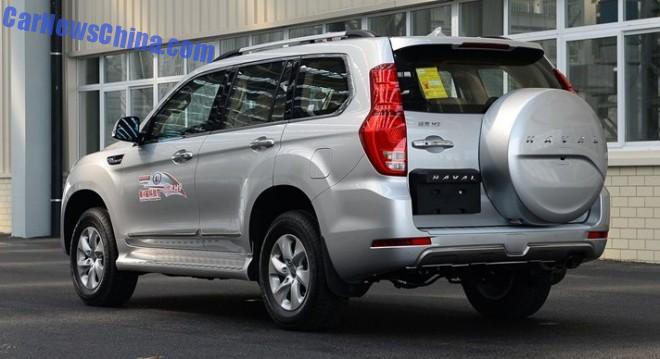 Wheels look a tad too small, swimming in their arches. The H9 needs some bigger rubber!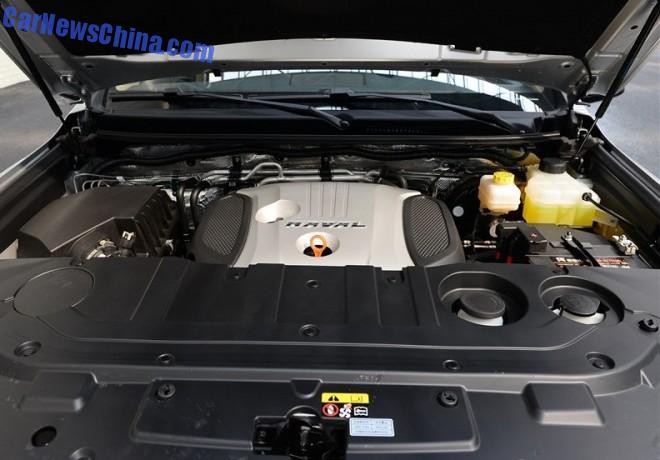 The 2.0 turbo. Surely enough space there for the V6, and a V8 will likely fit in too.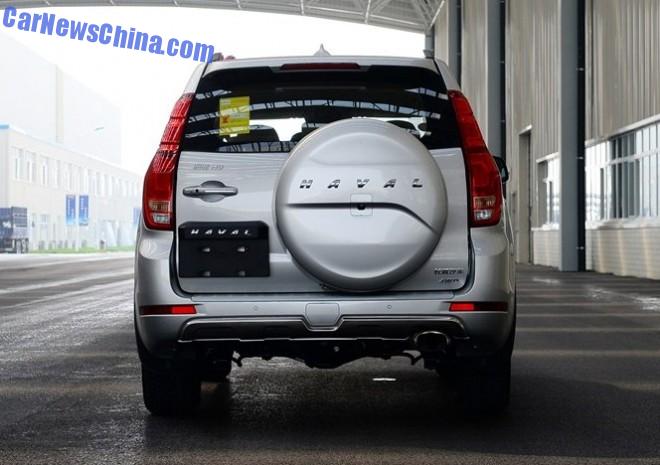 The giant Haval H9.
Click or Die: